Airlie Beach Fishing Charters - Game and Bottom Fishing
Whatever you are looking for in an Airlie Beach fishing charter company, you will be pleasantly surprised as to how many there are available and the range of differences they have. There is a large assortment of fish to be caught both on deep sea charters and fishing the rivers and estuaries surrounding Airlie Beach.
When fishing, make sure you know the law including the limitations on the fish length and bag limits per person – to protect this wonderful resource for future generations. Take the Department of Primary Industries and Fisheries' quick fish quiz to see how much you know.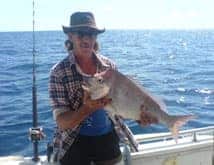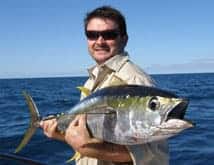 The guides on the fishing charters will also gladly assist the novice angler and show them the techniques of fishing including trolling, bottom bashing, jigging, lure fishing and float lining. Whether you are a professional or a novice, if you are a keen angler, then Airlie Beach fishing Charters will certainly have you coming back for more.
Fishing Charters from Airlie Beach: