Bargara Accommodation - Holiday Accommodation
The accommodation that you will be treated to when you come to Bargara just depicts the tropical feel that you are greeted with from the moment you arrive. Situated on the Queensland coastline you will enjoy beautiful beaches, crystal blue warm waters all year round and an abundance of attractions.
Within Bargara you can choose between outstanding apartments, hotels, motels and resorts. You are sure to find a fantastic room at the price you are looking to pay. There are four beautifully appointed accommodation establishments that stand out above the rest in Bargara which include the Bargara Blue Resort, the Don Pancho Beach Resort, Kellys Beach Resort and The Point Resort which all offer three to four star luxury accommodation to compliment any kind of holiday or trip away. Many people come to bargara for a golfing holiday. The Bargara course is excellent and the Coral Cove resort has its own 18 hole layout. Golf and accommodation packages are always available. Holiday specials are also occasionally on the menu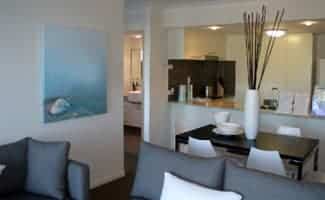 With so many things to see and do while you are here, such as snorkelling, diving, fishing, shopping, dining, swimming, skydiving, and whale watching your days can be filled with fun and relaxation.With pristine neighbouring islands like Lady Elliot Island and Lady Musgrave Island, the Great Barrier Reef and the perfect backdrop that holds a whole other world to discover.
So why don't you call one of our staff members today to start arranging your holiday accommodation for your trip to Bargara.