Noosa Accommodation QLD - Holiday Accommodation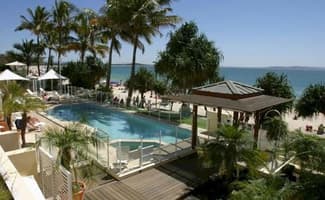 The accommodation in Noosa on Queensland's Sunshine Coast ranks with the best to be found in any other location in Australia. Generally speaking, Noosa has always been at the more expensive end of the holiday market however there is plenty of budget accommodation available if you know where to look. The center of the action is around the Hastings St precinct. This beachfront boulevard is lined with many excellent hotels and apartment style resorts. Many of them are either beachfront or river front as the Noosa River runs behind Hastings St parallel to the beach. The beach here is second to none. Generally it is protected from the southerlies by the headland that extents to the east however when large swells run from the east surfers gather from all over the coast to enjoy the famous Noosa point surf. The Noosa National Park is walking distance from the town center and also from much of the accommodation. It gives the tourist the opportunity to experience some of the Australian bush and includes a colony of wild Koalas and drop bears. There are also several secluded beaches in the park that have an attraction for the nature lovers.
Most Noosa accommodation is contained within the area bounded by Noosa Junction to the south and Tewantin in the West and includes a very popular holiday accommodation area at Noosaville. The later is all very close to the Noosa River and the river front is home to a number of excellent resorts. This is an ideal location for a family holiday as it is generally a little less pricey and being close to the river it is ideal for boating activities like fishing, sailing and jetskiing. The accommodation on the hill above the Noosa township generally has commanding views over the region. There are many family style apartments and resorts in this area and it is also within walking distance of the main tourist area. In Hastings St itself is some of the most luxurious accommodation money can buy and much of it has either beach or river views.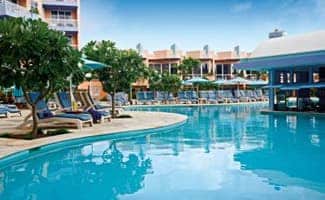 The Noosa hinterland provides the opportunity to explore some really beautiful and interesting places and attractions. It is a good idea to rent a car during your holiday as it gives you so much freedom. Australia Zoo is at Beerwah and a great family destination for the day. The Montville and Malany districts close to the Glasshouse Mountains is well worth visiting and the Eumundi Markets are also close by. Our fully trained staff have an intimate knowledge of the Sunshine Coast accommodation available in Noosa so why not give us a call and take advantage of our decades of experience in booking the Noosa region. Australian Travel Wholesalers books thousands of tourists into Noosa accommodation each year, so we know all the possibilities intimately.