All Queensland Islands - Island Resorts, Accommodation and Holidays
The coast of Queensland is your destination for Australia's best island holidays and resorts for that holiday to remember. A wide diversity of sand, continental and coral cay islands support some of the most sought after island resorts in the world. The islands on the Great Barrier Reef are some of the most sought after.
There are several coral cays along the Queensland coast that are home to island resorts. These include Green Island Resort, Heron Island Resort and Lady Elliot Island Resort. The three offer a varied experience in accommodation styles. Green Island is five stars, Heron Island is four stars and Lady Elliot Island is two and a half star. All offer snorkeling or diving that is second to none and it is possible to simply walk in off the beach. Another notable mention is Lady Musgrave Island, here on this 14 hectare coral cay national park only camping is available. If your interested in seeing or experiencing the island, 1770 Great Barrier Reef Cruises offer a great day tour to the island.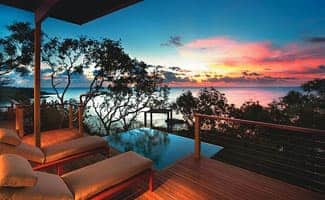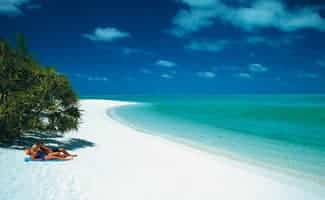 The Queensland continental islands offer a range of resorts including Lizard Island resort, Dunk Island Resort, Bedarra Island Resort, Hinchinbrook Island resort, Orpheus Island Resort, Magnetic Island Resort and Great Keppel Island Resort. The Whitsunday Island Resorts are probably the best known of the continental islands and these include such iconic resorts as Hayman Island Resort, Daydream Island Resort, Hamilton Island resort, Brampton Island Resort, Long Island Resort and South Molle Island Resort. The range of accommodation is also varied and ranges from the absolute luxury to be found on Hayman Island through the beautiful spa resort on Daydream Island to wonderful cosmopolitan and family resorts like Hamilton Island. On Hamilton Island, the most popular accommodation is found in the Reef View Hotel and the Whitsunday Holiday Apartments.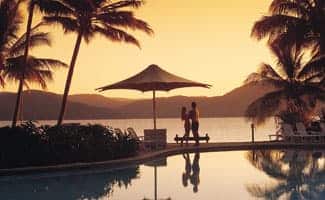 The Queensland sand islands are very interesting and offer the tourist the opportunity to experience fantastic beaches, a diversity of ecological regions which include crystal clear lakes, rain forest and open forests with huge trees including satinays and kauri pines. Fraser Island is the most popular of these and there is a range of accommodation and tours to choose from. Great resorts like Kingfisher Bay resort cater to the needs of every traveller. Four wheel drive vehicles are a must and are available for hire. Many organized tours are available to show of all the fabulous beauty spots. Moreton and Stradbroke Islands are also large sand islands situated close to Brisbane, Queenslands capital city. Wonderful accommodation such as Tangalooma Island Resort is available and there is also a range of tours to choose from. Your Queensland Islands holiday can be researched and booked through this website.