Lizard Island Resort - North Queensland - Five Star Luxury Island Resort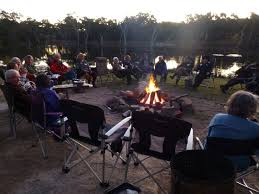 Property Information:
Please Note:
Lizard Island Resort received extensive damage during Cyclone Ita and will remain closed until late 2014 to rebuild the resort's amenities and facilities.
It was first thought the resort would be re-opened in October 2014, however the determination has now been made that the resort will not re-open in 2014 and they are working towards an early 2015 opening.
They regret that they are unable to commit to a reopening date at this time as they are still working through the rebuild plans with their project management team.
They will update everyone accordingly.
Lizard Island Resort is a tropical island located in the northern most region of Queensland and is situated right on the Great Barrier Reef. The island offers a luxury escape with fantastic white soft sandy beaches and 40 premium suites.
Lizard Island can easily be reached by air from Cairns Airport and features 5 star dining, spa treatments, 24 beaches and a lagoon. So if you're looking for something special, then Lizard Island is definately a must experience resort. Lizard Island offers the full spectrum of both the inner and outer Reef experiences.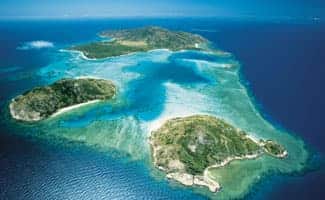 FACILITIES:
Library
Island boutique
First aid clinic
Freshwater swimming pool
Tennis court
Daily laundry service
Gymnasium
Disabled facilities
Guest Lounge with internet access

AZURE SPA:

Water Therapy
Face, Hands & Feet
Complete Body
Rest & Relax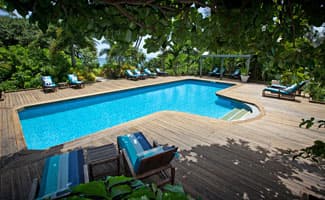 WINE & DINE:
Ospreys Restaurant:
Ospreys Restaurant overlooks the beach and ocean for a relaxed and special dining experience. The restaurant offers breakfast, lunch and dinner daily. Fantastic Australian, Asian and European cuisine which include, local seafood, tropical fruits and premium products.
Lizard's Bar & Lounge:
The resort's relaxed lounge is open all day, with many Australian and imported beers, imported champagnes plus quality Australian wines, spirits and liqueurs.
Sunset Beach Degustation
You can have a private beachfront dinner with this 7 course degustation menu, there are two beach locations to choose from to make your stay unforgetable.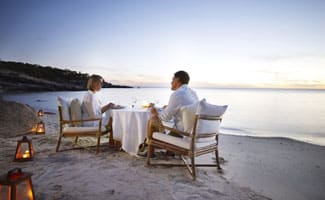 Accommodation Information:
Lizard Island Resort offers comfortable and private rooms and suites. Some guest rooms are walking distance from the beach others offer direct access, but all feature air-conditioning and ceiling fans plus other creature comforts.
ROOM FEATURES:
Air Conditioning
Ceiling Fans
Work Desk
Direct Dial
CD Player and iPod Connectivity
Mini Bar
Tea & Coffee Making Facilities

Bath Robes
Hair Dryers
Iron and Ironing Board
Private Deck
Evening Turndown Service
Safety Deposit Box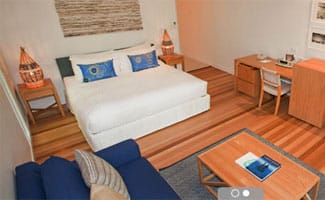 ROOM TYPES:
Anchor Bay Rooms
These rooms are surrounded by tropical garden and have easy access to Anchor Bay and the beach, Anchor Bay Rooms have a private balcony with hammock. Interiors are compact but comfortable. Family Rooms offer two separate sleeping areas.
Sunset Point Villas
These villas are located on Sunset Ridge, filtered ocean views towards Anchor Bay or Sunset Beach, these Villas offer privacy and guest have access to some private beaches. Each Villa has a deck with timber chairs and a hammock.
Anchor Bay Suites
These are set along Anchor Bay, with easy access to the main Lodge, Anchor Bay Suites offer sea views and each has a pathway leading directly to the beach. Elegant and spacious in an open plan design, a large verandah with daybed plus many other comforts.
The Pavilion
These are in a fantastic location as they are on the point of Sunset Ridge offering coral sea views. The Pavilion is private with a amazing panorama views of Anchor Bay, Osprey Island and Sunset Beach. Inside, the Pavilion offers every comfort and luxury.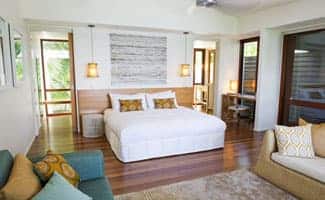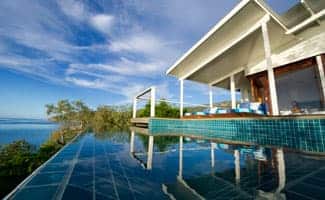 Location Information:
Transfer between Cairns and Lizard Island
Scenic Flight
Hinterland Aviation operates regular scenic transfer flights between Cairns Airport and Lizard Island up to 2 times daily. Private transfer charter flights to Lizard Island are also available upon request.
Transfer duration: approx. 60 min.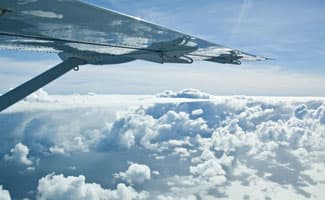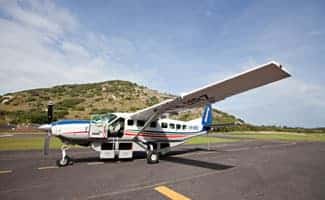 Luggage restrictions: passengers are restricted to one suitcase and one small carry-on item of hand luggage each. Soft suitcases are preferable. A limit of 32kg total per person applies, this includes check in and carry-on hand luggage (subject to loading restrictions). Luggage storage facilities are available at the Hinterland Terminal.
Method
Duration
One Way
Return
Cairns to Lizard Island
Hinterland Aviation Air Transfer
60min
Adult: $305.00
Adult: $610.00
Rates valid between 1 April 2013 - 31 March 2014
Method
Duration
One Way
Return
Cairns to Lizard Island
Hinterland Aviation Air Transfer
60min
Adult: $315.00
Adult: $630.00
Rates valid between 1 April 2014 - 31 March 2015
Hinterland Air Transfer Timetable
Cairns to Lizard Island
Lizard Island to Cairns
Depart
Arrive
Depart
Arrive
11:00
12:00
12:30
13:30
14:00
15:00
15:25
16:25
Please allow 1 hour between your flight into Cairns and your Hinterland departure time for domestic connections and 2 hours for international connections.
---
ACTIVITIES
Lizard Island has many island activities, you can snorkel off the beach, relax on one of the many white sandy beaches, plus diving is also very popular on Lizard.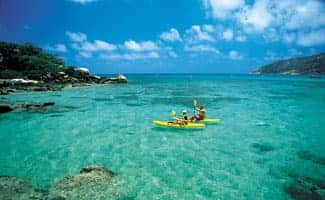 ISLAND ACTIVITIES:

MV Fascination
Outer Reef Fishing
Inner Reef Fishing
Light Tackle Fishing
Catamarans & paddle skis
Glass bottom boat trips
Motorised dinghies
Snorkelling equipment and lessons
Tennis - day & night (equipment supplied)
Picnic hampers for beachside lunches
Self-guided island walks
Nature trails
Nature slide presentations
Gymnasium

DIVING ACTIVITIES:

Full day diving & snorkelling trips
Half day reef trips
Night diving
Local diving on sites around Lizard Island
Discover Scuba - an introduction to Scuba
PADI Open Water Referral Course - must be pre-booked