Bargara - Holidays - Travel- Tourism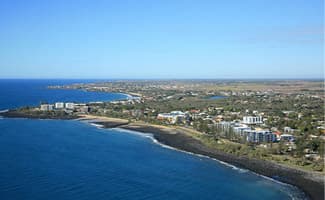 Bargara, on the Discovery Coast,along with its accommodation, has recently been given a total upgrade as the recent real estate boom has seen a host of new developments hitting the market and a number of these are providing quality holiday accommodation right on the beach front and within walking distance of the high quality golf course. Not far away at Coral Cove is a second resort quality golf course and a range of top quality accommodation again situated right on the ocean front.
Bargara itself is accessed by air through Bundaberg or by coach or rail. Bargara has plenty of holiday activities to join in on. There is access to the Great Barrier Reef either by air from Bundaberg airport direct to Lady Elliot Island for a day tour or an extended stay at the resort or day trips are also available to Lady Musgrave Island and Fitzroy Reef.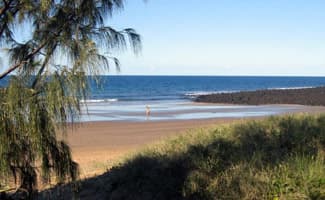 These tours access the best dive and snorkelling on the reef. This region is also world famous for its turtle rookeries and the beach at Mon Repos which is nearby is a turtle nesting hotspot. Here, Green, Loggerhead and Flatback turtles come ashore annually to lay their eggs. This region is also a fisherman's paradise either from the beaches or estuaries or with one of the experienced local charter boat operators.
If you need some help booking your Bargara holiday or lodgings don't hesitate to call one of our consultants on our Australian freecall number 1800 815 378 or send us a quick email. When holiday specials and packages are available for the Bargara area they are displayed on our specials website which can be visited at www.holiday-deals.com.au.
Important Travel Information: