Cairns Beaches - Holidays - Travel- Tourism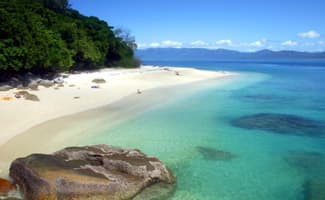 The North Queensland beaches north of Cairns have developed into one of the regions most popular tourist destinations. All Australian's love the beach and holiday places where they can stay on the beachfront is always the most popular. For this reason, developers have built dozens of great holiday resorts right on the esplanade at every on of the Cairns beaches. The northern most of these and probably the most popular is Palm Cove. It has a magnificent beach with its own pier from which you can go fishing or catch a tour boat to the Great Barrier Reef. Palm Cove boasts great local golf courses as well as a wildlife park, excellent shopping, cafes and restaurants. The beach is patrolled and protected by stinger nets.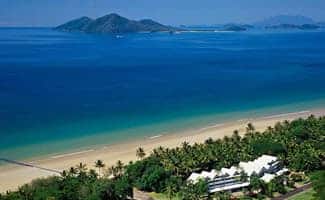 Kewarra Beach lies just to the south and Kewarra Beach resort is right on the beachfront here. Clifton Beach is the next one as you travel south and while it is more residential it is still home to a number of great holiday resorts. A short trip further towards Cairns will bring you to Trinity Beach. This is now an extremely popular tourist hideaway with many new beachfront holiday resorts. Trinity Beach also has its own shopping, cafes and restaurants and has a real tropical holiday ambience. Yorkeys Knob is one more step further south and lies just to the north of Machans Beach. Yorkeys has a fantastic marina that is always full of yachts visiting the Great Barrier Reef from overseas and southern states.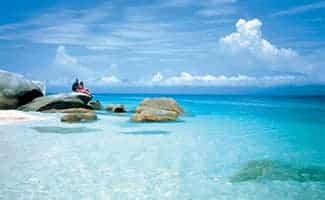 It is no more than twenty minute drive from Cairns to any of these beaches and public transport is available if you don't have your own car. The Syrail and Tjapukai attractions are both located on the north side of Cairns so they are very easy to access from the Cairns beaches region. You can also take the magnificent drive to Port Douglas where the road follows right along the coast allowing spectacular views of the Coral Sea.
The beaches north of Cairns provide a fantastic alternative for holiday makers staying in the Cairns region.
Important Travel Information: