Cairns Dining - Restaurants - Cafes
The city of Cairns has some of the most diverse range of dining that you will ever experience in any one place where you can sample tastes from around the world from breakfast through to dinner. Waterfront dining, city dining options, tranquil restaurants tucked away in the rainforest and dining cruises for something really different can all be looked forward to when holiday in Cairns in far north Queensland. Popular for its famous attractions such as the Great Barrier Reef and surrounding additions such as the Daintree Rainforest, Cape Tribulation and the Atherton Tablelands, Cairns Dining can also be added to the list off attractions that people love to try while they are here.
Lining the streets of the city, down by the water's edge or within a rainforest setting, are some of the different locations where you will find many options for dining out in Cairns. Breakfast, lunch and dinner can be a taste sensation with some of the country's finest chefs being based here in Cairns and serving up some of their finest works. Enjoy a hot latte in the morning in one of the many cafes, stop for a quick bite to eat at a local deli or take the kids to a family friendly restaurant in the city where you will find numerous to choose from.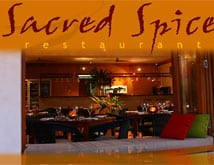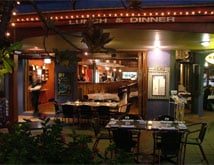 With fresh local produce from the farms and from sea, quality goods and fruits that are all grown locally every meal you dine out for will be one to remember. Fine dining, family dining, pubs, taverns, tapas bars, waterfront dining and seafood buffets are just some of the different selections for you to choose from when finding the ideal restaurants in Cairns. Many of the accommodation establishments within Cairns will boast their own onsite restaurant for you to enjoy, but many will also be located closely to where ever you are checked into so that you can have a variety to choose between.
Join a sunset cruise where cheese and champagne are enjoyed, set sail for lunch cruise to remember, take a loved one out for a romantic dinner at one of the famous restaurants in the city or plan an event and function with a mouth watering menu for your guests to enjoy as many Cairns accommodation properties and larger restaurants easily accommodate any number of people for a memorable occasion. Italian, Mexican, Greek, Asian, Lebanese and Australian cuisines are just some of the options! Try crocodile, kangaroo or emu from one of the menus and finish every meal where you wish you could lick your fingers, it will be that good.
Accommodating all budgets, styles and tastes, the dining options that are available in Cairns suit all travellers, from low cost pub meals perfect for backpackers looking for cheap but tasty food through to fine dining experiences where the service and food is impeccable. Dining in Cairns is just one of the attractions that you will have to look forward to, so come and discover this far north Queensland city for yourself and find out why so many people keep coming back for more!