Cape York Everything
The Cape York Peninsular is one of Australia's most important wilderness areas. It is largely uninhabited and inaccessible except for the four wheel drive enthusiasts who come here to make the arduous journey to the top of Australia. Throughout the region you can find Aboriginal settlements, Mining towns and cattle stations and the residents are mostly a hardy bunch. Cape York is the largest region in North Queensland. As Queensland is Australia's busiest tourist destination, there is always a number of tourists looking to take four wheel drive tours into the Cape York region.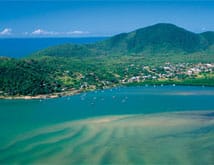 Port Douglas and Cairns are the most common starting points for these tours and they operate during the dry season only. Roads in the region are all dirt and become impassable as soon as the wet season sets in. The journey to cape york takes several days and includes many creek crossings as there are no bridges along the way. Tour operators must be a jack of all trades to keep the vehicles going and ensure the safety of their passengers. These tours are definatly not for the nervous nellies. Extensive coral reef formations lines the entire eastern shore of the Cape York peninsular and when you can gain access to the ocean you will find fantastic fishing and diving. Rivers are all crocodile infested so great caution is required.
The Cape York peninsular region is a completely undeveloped tourist region.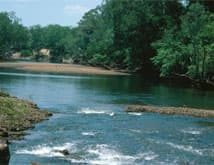 Important Travel Information: