Cooktown and Cape York are a beautiful part of Queensland, Australia, to come and explore and to do so there are many tours and rental options that you can pick and choose from. From ocean to land there are many ways in which you can experience for yourself this pristine region.
There are also tours where you can learn about the Aboriginal Dream Time era as see rock paintings and have a taste of some bush tucker. Or perhaps you would like to take a nature walk through one of the lush tropical national parks and come face to face with an array of flora, fauna and amazing wildlife. But one thing not to be missed when you are in the area is the famous croc spotting tours that you can do during the day so you can see these awesome creatures in their natural habitat.
Maybe you are looking to take a trip out to one of the neighbouring islands to get your slice of true tropical living! And perhaps include some snorkelling or diving on the beautiful coral reefs as you go! For those of you how just love to go off road there are a variety of these kinds of tours that will take you to almost unreachable places for the unexperienced as you travel along dirt tracks and up and down sand dunes to give a real glimpse into the outback lifestyle.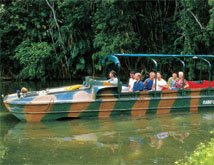 If you are chasing a bird's eye view of the area then come on board a aeroplane or helicopter flights that will have your soaring through the clouds in no time at all! You may also like to jump from a plane as you take in the breathtaking view that lies beneath you as well as get your heart pumping.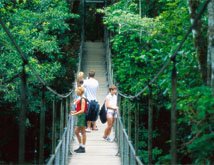 You can also have the option the gallop along the beaches by horse back or take a motorcycle tour through the wilderness…. whichever way you want to experience this captivating region, you can take your pick from a variety of methods that will take you to some of the best parts that Cooktown and Cape York have to offer its visitors.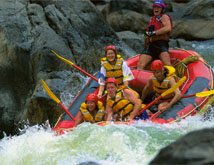 If you are looking for an extended tour through this part of Queensland maybe you would be interested in booking the7 Day Cape York Frontier. On this tour you will seven wonderful fun filled days taking in the best sights that Queensland has to offer such as it National Parks, lakes, gorges, beaches and so much more. Or perhaps you are looking to organise a campervan or motorhome to tour around on your own itinerary and witnessing the inspiring attractions that you can come across with every kilometre that you travel.