Coral Princess Cruises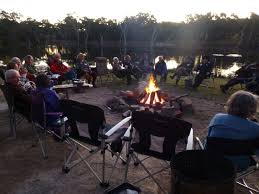 Coral Princess Cruises - Australia's Leading Expedition Cruise company offering Great Barrier Reef cruises, Kimberley cruises, New Zealand cruises, and Australian Outback cruises.
Coral Princess Cruises pioneered the concept of small ship expedition cruising, we are Australia's longest established adventure cruise operator and started operating Great Barrier Reef cruises in 1984 and introduced our Kimberley Cruise program in 1996. A Coral Princess Cruise is an experience that you will never forget, now with three expedition ships: Coral Princess and Oceanic Discoverer, formerly Oceanic Princess.
Experience Great Barrier Reef cruises, Kimberley expedition cruises and New Zealand expedition cruises in style - cruise from the Great Barrier Reef World Heritage Marine and National Parks to the Outback of Australia and beyond.
Their dream has long been to share with others the great beauty, diverse cultures, dramatic landscapes and the remote coastlines of Australia and New Zealand. With the launch of their brand new purpose built luxury expedition vessel Oceanic Discoverer they have achieved their goals.
Cruise Options
The Great Barrier Reef
Discover a paradise of remote and uninhabited islands - become a lazy beachcomber or an inquisitive adventurer on one of their 3, 4 or 7 night cruises between Cairns and Townsville.
» Click here for more info
The Kimberley
Their 10 night expedition cruise will take you to a place of magnificent vistas created by towering rock ridges, silent secluded gorges, wide savannah plains and waterfalls which defy both nature and belief.
» Click here for more info
New Zealand
Follow the east coast of both the North and South Islands or the Bay of Islands - explore the land, meet the people and interact with some of the unique native wildlife of this amazingly diverse and ultimately satisfying destination.
» Click here for more info
Pacific Islands
Explore Papua New Guinea and Melanesian with their expedition cruises in style - be amazed with their great beauty, diverse cultures, dramatic landscapes, and explore the pristine islands, reefs and atolls.
» Click here for more info
THE SHIPS
Oceanic Discoverer
Their new multi-million dollar ship has recently been built at NQEA Australia in Cairns. The ship carries 72 passengers in 36 cabins and has a cruising speed of 14 knots. The shallow draft of the 63m ship allows it to access the isolated places that Coral Princess is famed for visiting.
Coral Princess
Commissioned in July 1988, their custom-made Coral Princess is 35 metres in length and carries just 50 passengers and has created the basis for what we are today. Coral Princess is based on the Barrier Reef for 6 months of the year, and then undertakes their cruise itineraries in The Kimberley region.
Coral Princess II
Their expedition cruise program became so popular, they brought Coral Princess II into service in early 1996. Also 35 metres in length and carrying 46 passengers, she has continued to provide the same personal and intimate experience that they have become famous for.