Daintree Rainforest & Cape Tribulation - Holidays - Travel - Tourism
The Daintree rainforest region is one of the most important North Queensland tourist regions. It is located about two hours drive north from the main tourist region however, it is connected by a sealed road right through to Cape Tribulation.
Cape Tribulation Daintree Rainforest. The Daintree Rainforest and Cape Tribulation are synonymous for describing this area but there is so much more. As the world's oldest Rainforest the Daintree Rainforest provides the ultimate in unique fauna and flora capturing the origins of tranquillity. Waterfalls and waterholes line the drive through this World Heritage Listed area supporting some of the world's most famous animals such as the rare and endangered flightless bird, the Cassowary.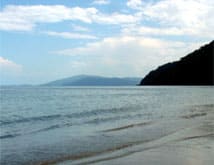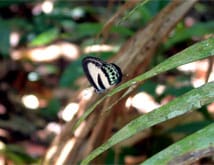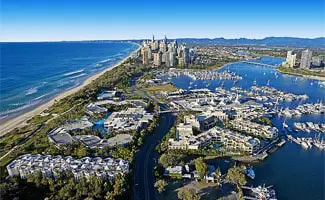 With every possible activity imaginable such as horse riding, swimming, diving, fishing, snorkelling, eco tours, nature walks and fun filled adventure such as Jungle Surfing, you are always assured to find a thrilling adventure where ever you go. You can even get up close and personal with crocodiles in their natural habitat when you come on board one of the tours that travel along the rivers and estuaries within the area.
The Daintree and Cape Tribulation is a holiday that everyone must experience just once in their lifetime, so that you truly see what an amazing place it really is. It is heaven on earth as you can completely immerse yourself in peacefulness and tranquillity as you entirely surrounded by tranquil and lush settings of the rainforests. With every imaginable type of accommodation to suite all needs and requirements you are sure to not only have a holiday in the lap of luxury but you will also embark on an adventure that you will never forget. So bring the family or the gang to holiday in this remarkable region!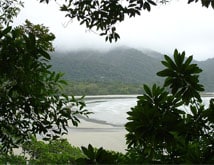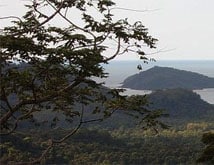 Important Travel Information: