Discovery Coast Activities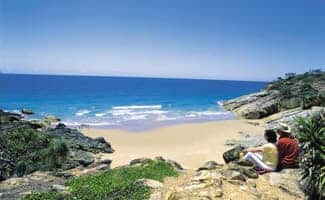 There are plenty of activities to entertain you on the discovery coast. The region is so diverse you can participate in wonderful activities like diving on the Great Barrier Reef, surfing, fishing, playing golf, visiting the rum distillery or visiting beautiful National Parks like Byfield or Eurinbula. There are also turtle rookery's, great beaches, island resorts, restaurants and cafes and fantastic choices for your holiday accommodation.
The most popular activities on the Discovery Coast are diving on the Great Barrier Reef. Extended tours leave from Port Bundaberg on live aboard charter boats and there are also accreditation dive schools for those who wish to learn. The island resorts on Lady Elliot and Heron Islands specialise in diving holidays on the reef. Both have dive instructors and dive masters on staff and supply boats and all equipment if you don't have your own. Both islands are famous in dive circles and have many sensational dive sites within easy reach of the resorts. It is possible on both islands to simply walk in off the beach and start snorkelling.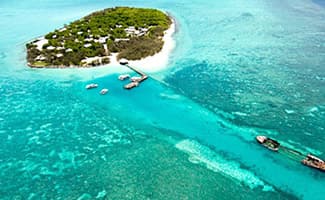 The Discovery coast has a number of excellent golf course. The Bundaberg golf club will welcome visitors. In Bargara there are two excellent course. The Coral Cove layout has interesting holes, some of which are right on the oceanfront and it boasts Australia's only par 6 hole. The Bargara layout is of a high standard and popular with locals. At 1770, there is a beautiful nine hole course complete with resident kangaroos and near Yeppoon is the Rydges Capricorn resort with two championship courses. Both Rockhampton and Gladstone have local courses that welcome visitors.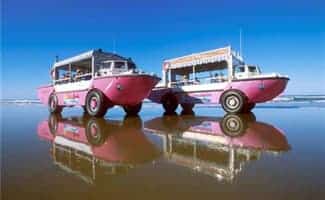 If you like beach related activities, then visit Agnes Water. Here you will find Queensland's northern most surfing beach. When the south easterly trade winds blow, the surf here can be excellent. It is really popular with Malibu board riders. This region is also a favourite with fishermen as they can indulge in either estuary fishing or open sea fishing. Local charter boat operators can practically guarantee a great fish for dinner.
The Discovery Coast is a holiday destination, with a myriad activities to take part in.