The Discovery Coast has some excellent accommodation to tempt the holiday maker. Resort style accommodation can be found along the islands of the Great Barrier Reef, that lie just offshore or you can choose a mainland resort in Bargara, 1770 or Yeppoon. These are mainly in an apartment style resort in a great location close to the waterfront or having its own golf course. In the cities of Bundaberg, Gladstone or Rockhampton, there is a large choice of both hotel and motel accommodation.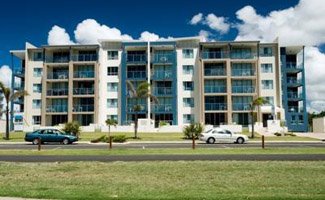 In the south, Bargara has been developing as a modern tourist destination over the last decade or so. There are now seven excellent apartment style developments on the local beachfront. The Coral Cove resort combines a great golf course with beachfront local apartment style accommodation that can be in either self catering apartments or studios. Further north in Agnes Water and 1770 there is a great resort style accommodation choice. Bed and breakfasts, motels and several quality apartment style resorts provide fantastic short term holiday accommodation.
Everything you need to know about Discovery Coast tourism
The offshore islands have some magnificent resort style accommodation. Heron Island has individual cabins in a beachfront setting coupled with fantastic food and service. Lady Elliot Island caters for the budget end of the resort accommodation market with tent cabins and permanent cabins, again set right on the coral beach. Both are fantastic places to visit with sensational diving and information about the reef. Wilson Island, which is operated by heron Island can give you that Robinson Crusoe experience with no more that twelve guests and a plan to have you holiday on your own without intrusion from outside.
The major cities on the Discovery Coast like Bundaberg, Gladstone and Yeppoon all have lots of accommodation on offer. Mostly it is in Motel and hotel style configurations and is great if you need to spend a night on the way to your chosen resort. Whatever the reason for your stay, you will find that Discovery Coast accommodation will provide, comfortable, clean and well priced rooms.