Gold Coast Tours
Coast to Bush 4WD Tours is one of the more prominent tour companies on The Gold Coast, offering day trips into The Gold Coast Hinterland. For those intrepid explorers there is on offer a choice of full day tours. The Mt Tamborine and Lamington National Park tour includes arresting rainforest views and scenery. Another tour on offer is the Springbrook National Park tour, a full day tour through Amazing sights including the 10,000 glow worms at the glow worm farm and the breath-taking Purlingbrook Twin Waterfalls.
A marvellous opportunity to see some of the diverse creatures that call Australia home is a visit to Australia Zoo, which is too good an opportunity to pass up. Croc Express Tours offer you the chance to spend a day in world famed Steve Irwin's Australia Zoo featuring crocodiles, snakes and other species of dangerous animals of Australia, which will leave you with a memorable experience and a story you tell your grandchildren. The theme parks of the Gold Coast are world famous and each have shuttle bus service to take you there. These parks can provide days of entertainment for your family if the holiday budget can stand the strain.
Imagine floating like a cloud, drifting through the air like a bird, feeling no wind because you have become the wind. Feel the warmth of the sun on your face while you look down at the houses and land beneath your feet. Capture the thought of you and a friend standing in a hot air balloon basket, experiencing a once in a lifetime opportunity of flying in the Gold Coast's largest and safest hot air balloon. Gold Coast Balloon Aloft offer tours via hot air balloon, each trip lasts approximately one hour but the memories will last a lifetime.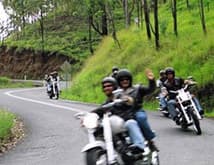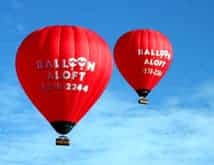 For the wine connoisseur there are Gold Coast Hinterland Winery Tours available, the leading company is Cork 'n' Fork. Enjoy a trip away for something special; explore the Gold Coast hinterlands with a twist! Cork 'n Fork have ideal tour package for all food, fun and wine lovers. Luxury Gold Coast accommodation packages are available.
These are just a few of the many Gold Coast Tours on offer year round, so there is always something that is sure to have every holidaymaker's day and night jam packed full of things to be done and seen. Stay in luxury Gold Coast resorts during your holiday.