Hamilton Island Diving - Padi Tuition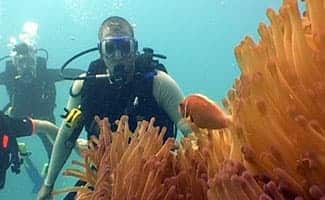 You may not have thought about it but Hamilton Island is a great place for a diving holiday. Being in the center of the Whitsunday Islands places you within a short distance from the Great Barrier Reef and now it is possible to share the great benefits of Hamilton Island accommodation with the fabulous underwater world that is on display on the reefs nearby. Hamilton Island marina is the jumping off point for a number of fabulous diving adventures. Fantasea Cruises run daily trips to their Reefworld pontoon from which you can dive and snorkel, right on the reef itself. You can also stay overnight here on their Reefsleep experience. Numbers for this are extremely limited so you must book early.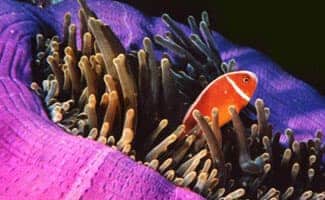 H2O Sportz operate a daily trip to Bait Reef for diving and snorkeling operations. These trips departs at 9:30am daily, includes lunch and returns to the island at 5:00pm which gives you around 3.5 hours at the reef location to enjoy its attractions. Bait Reef has some beautiful bommies and swim-throughs and there are sections that will cater for both beginners and experienced divers. Turtles and Manta rays are common sights here.There are also fast tours available to some of the fringing reefs around some of the Whitsunday Islands. The offshore reef on Border Island is really spectacular and there are many others to see as well. You can also go snorkeling from the island itself and Catseye beach is a popular destination to paddle out on one of the surf skis and snorkel over the surrounding coral.
Hamilton Island has a dive shop where you can organize all of your underwater needs and you can also arrange diving lessons if you wish to become an accredited diver. All tours and diving activities can be booked through the tours desk at the Reef View Hotel foyer.