Hamilton Island Holidays with Kids - Family Holidays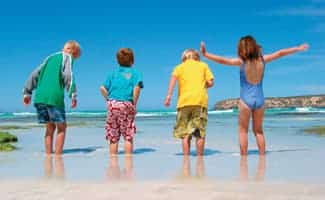 Hamilton Island is the best Whitsundays destination for a holiday with kids. There is great accommodation that suits families with kids, fantastic activities to keep the kids occupied and a myriad natural attractions to take them to see. The best family accommodation is in holiday homes and self catering apartments. Self catering apartments and holiday homes are in generous supply. The Whitsunday holiday apartments are by far the most popular and they face onto Catseye Beach where there are lots of activities. Windsurfers, canoes and kayaks and sailing catamarans are all available for hire. There are seven different swimming pools to choose from and Hamilton Islands famous "kids stay, play, and eat free" deal is a real drawcard. There is also a large quantity of holiday home style accommodation and some of it is absolutely to die for. The new Hamilton Island yacht Club Villas is really Qualia for kids, so if you can afford it, it is a great option. Many other holiday houses of different standards are also available and specials and packages are often offered.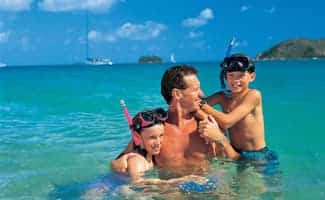 As far as attractions go, Hamilton Island Wildlife Park is a great option for breakfast or a trip to the Great Barrier Reef or sailing to Whitehaven beach aboard the "Banjo Patterson" is a great option. If the kids are a bit older, and into it, a game of golf on the fantastic new golf course is incredible. Access to Hamilton Island could not be easier as you can fly in direct from most Australian cities.
Hamilton Island also offers a lot of different dining options. Apart from cooking yourself, you can choose from seven or eight different restaurants. You can also choose pizza or fish and chips if the budget has been blown and there are not many island resorts with this amount of options.
If you are trying to decide where to take the kids for your next holiday, then consider Hamilton Island.