Lizard Island Attractions
The list of Lizard Island attractions and activities is one of such length that it would be impossible to see and experience them all in one or two days. Lizard is the perfect place to get pampered, unwind and above all, have fun. The magnificent surroundings of bushland, beaches and the Lizard Island Group, gives you the opportunity to relax and breathe new energy into your lifestyle.
Located right on the Great Barrier Reef, Lizard Island has over 1,000 hectares of National Park, unspoilt beaches and an abundance of marine life. Remote and ruggedly beautiful, Lizard is surrounded by the finest beaches and waters of any Great Barrier Reef Island.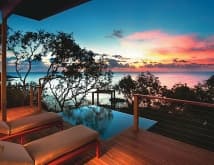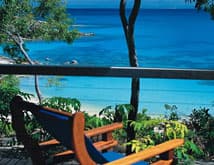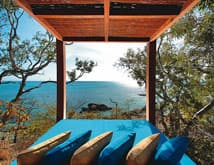 Lizard Island is famous for its spectacular underwater display, and so is absolutely ideal for diving. Visit the well known "Cod Hole" where you will come face to face with a massive yet inquisitive Potato Cod, who will swim up and inspect you curiously. For a more personal experience, snorkel off the coast of one of the 24 glorious secluded beaches Lizard Island has to offer, and discover a garden of giant Clams.
Lizard Island combines the lure of the tropics with the attractions of a beautiful Island resort. From diving the Great Barrier Reef and The Lizard Island Group, to simply lazing on golden beaches – Lizard Island attractions offer the best of all worlds.