Discovery Coast
De Discovery Coast is een unieke vakantie bestemming - een mooie kustlijn dat 60 kilometers uitreikt. De twee voornaamste vestigen zijn Agnes Waters en de Stad van 1770. 1770 wordt gezien als de "Geboorteplaats van Queensland", omdat Lt. James Cook en zijn bemanning op 24 Mei 1770 aan wal kwamen. 1770 is bekend voor zijn rustige kamping en vis plekken en een plaats om weg te gaan. De accommodaties varieren van kamping tot de luxe appartementen. De dag cruises naar Lady Musgrave Eiland en Fitzroy Reef zijn beschikbaar waar het duiken uitzonderlijk is. De vis dagtochten zijn beschikbaar en een amfibie de Larc heeft avontuurlijke tochten naar nabijgelegen afgezonderde stranden en trechtermondingen.
De Discovery Coast reikt van Bundaberg in het zuiden door naar de stad van Rockhampton en Yepoon in het noorden en fuseert de eilanden en riffen van het Capricorn gebied in de Great Barrier Reef dat uitreikt van Lady Elliot Eiland in het zuiden tot Heron Eiland en Great Keppel Eiland in het noorden. Dit gebied langs de kustlijn heeft een ongehoorde produktie over de laatste jaren met ontwikkelaars die heel actief zijn en vervolledig nieuwe toevluchtsprojecten verzorgen om beide binnenlandse en internationale vakantiegangers aan te passen.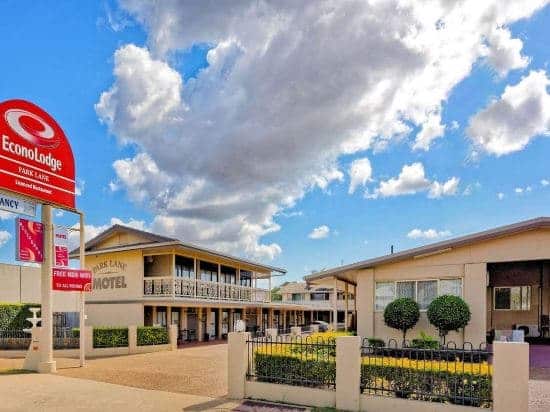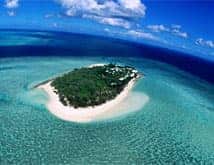 Het rif bij de Capricorn kust wordt door verscheidene duikers beschouwd als het beste duik gebied. Water helderheid overschrijdt 20 meter en het is normaal om verscheidene haaien, schildpadden, grote vissen en manta stralen te ontmoeten. Er zijn massa's van dag reizen verkrijgbaar in dit gebied. Lady Elliot Eiland kan bereikt worden per vliegtuig en een verlengd verblijf is ook mogelijk bij het toevluchtsoord. Dagtochten zijn regelmatig beschikbaar met een veerboot of snelle catamaran naar Lady Musgrave Eiland en Lagune en ook het Fitzroy rif dat algemeen beschouwd wordt als de zuiverste riffen in de Great Barrier Reef.
Bij de stad van Zeventien Zeventig is de Larc Tour. Deze populaire toer is een amfibie voertuig, en vaart langs de kustlijn naar het noorden van de stad en bezoekt het Eurimbula Nationaal Park en vaart dan verder noorden om het vuurtoren op Bustard Head te bezoeken. Onderweg bezoekt de toer de Mangroves en andere mooie ontoegankelijke plekken.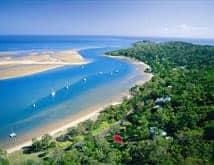 Er zijn ook charter vis vangen toeren en het gebied staat bekent om het grote vissen vangst. Dag tochten evenals verlengde charters zijn beschikbaar. De dagtocht naar Lady Musgrave Eiland is prachtig. Een snelle catamaran vervoert u naar het rif in minder dan ander half uur en de reis bevat lunch, snorkelen en een bezoek naar het eiland dat ook een broed gebied is voor zeevogels. Dit gebied zal in uw herinnering blijven met zijn turkoois water en koraal zand stranden en de verscheidenheid van de mariene en vogels die hier leven .
Op het vasteland het centrum voor handel en accommodatie is de Stad van Agnes Waters. Agnes heeft een geweldig strand dat onder de juiste conditie het noordelijkste surf strand op de Australische kustlijn is. Agnes Waters heeft ook een uitgebreide winkel en accommodatie mogelijkheden die varieert van jeugdherbergen tot 5 sterren hotels.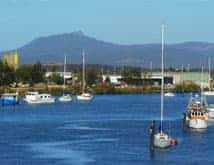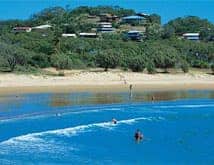 In deze website zult u uitgebreide informatie vinden over dingen te doen en zien langs de Discovery Coast. Indien u meer informatie nodig heeft, aarzelt u alstublieft niet om een van onze behulpzame consulent vragen te stellen. Freecall nummer 1800 815 378.
Als u meer information nodig heeft, dan kunt u Andrea bereiken via email: [email protected] of per telefoon op: +61 7 4128 6607.