Noosa - Sunshine Coast - Travel & Vacations - Tourism & Holidays
Noosa is widely known as one of Australia's premier tourist destinations. It is located about one and a half hours drive north of Brisbane at the northern end of the Sunshine Coast. Noosa is extremely easy to get to as there is a domestic airport at Marcoola which is located just to the south and connections to accommodation and the like are easily arranged. Noosa is one of Australia's best high end holiday destinations and the hoi polloi from Sydney and Melbourne love to escape their winter misery with a trip to their favorite beachside and sunny Queensland holiday destination. Hastings St is the center of the action in Noosa. It runs along the beachfront and is lined on either side with quality resorts and holiday apartments, together with fashion boutiques, souvenir shops, cafes and some top class restaurants. It is a great place to spend a day relaxing on the beach, surfing or sitting in style and watching the action, latte in hand. The general holiday ambience of Noosa is one of quiet affluence and success.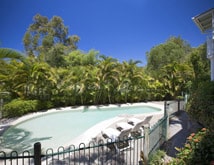 Just nearby is the Noosa National Park. It is located within walking distance of the Hastings St precinct and it provides the opportunity to experience some genuine Australian bush land right on the town's doorstep. There is a colony of Koalas that reside in the park so it is possible to see them here in their natural habitat. The park is also popular with the surfing fraternity as it contains several unspoiled beaches and gives access to the headland and the famous point surf that runs here when there is a large swell from the east. The town is bordered on the northern side by the estuary of the Noosa River. This provides an excellent calm water destination for family boating activities like fishing, sailing and waterskiing. There is also a ferry service which operates along the river from Tewantin to the town center.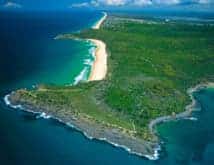 Noosa Junction is just south of the main tourist precinct and it offers excellent shopping including great cafes and restaurants. It is the commercial centre for the region so if you need banking or postal services this is where you head for. It is only a short distance from Noosaville which is where you will find a wide range of Sunshine Coast holiday accommodation. Great luxury accommodation is also to be found on Noosa Hill and much of it has commanding views over the town center, beach and river.
Noosa is a sensational place for either an annual holiday or a short break as there are so many things on offer. The hinterland is well worth exploring and such places as the Eumundi markets, Australia Zoo and the Montville and Malany districts are very tourist orientated. Renting a car is always a good idea on holiday as it gives you so much freedom to explore. The friendly staff at Australian Travel Wholesalers can help you with holiday accommodation, car rental and air or coach transfers for your Noosa holiday so send us an email or call on our freecall number and we can get things organized for you.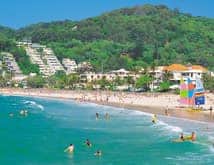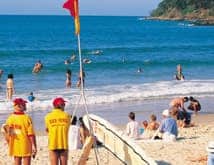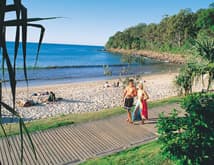 Important Travel Information: