Noosa River
The Noosa River is one of the great aquatic playgrounds in the Sunshine Coast region. Its lower reaches form a navigable waterway which has access to the Pacific Ocean via a bar crossing which has stone retaining walls to provide a protected entrance. In its upper reaches it stretches into the Noosa everglades and lakes which is a fabulous camping and fishing wilderness area and is visited by regular day tours from Noosa itself. There is a marina at Tewantin and this is the home of a number of commercial vessels which include the Noosa River Ferry and a few charter fishing boats which will take clients out over the bar for some deep sea fishing for mackerel, emporer, coral trout and many other species. You can also hire a tinny with an outboard motor for a cruise exploring the river or a family fishing trip. Also at Tewantin is a vehicle barge which takes cars across the river to the Noosa north shore and provides four wheel drive access to the Teewah Beach.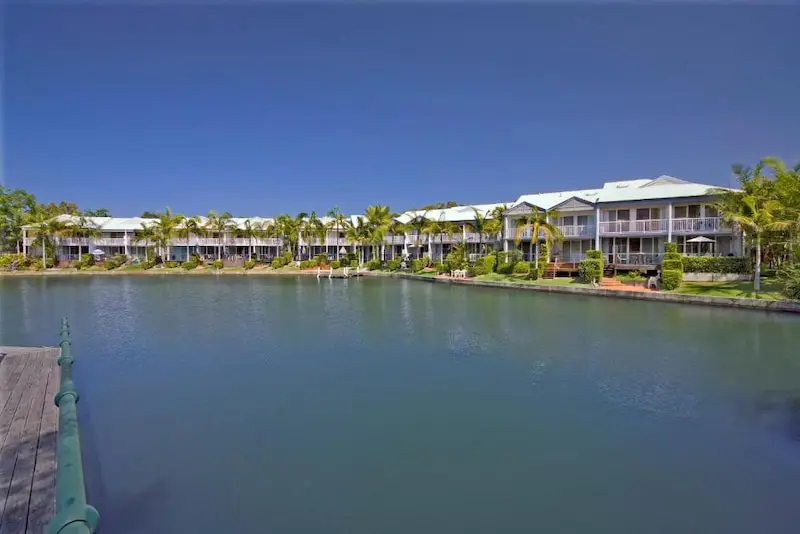 In the lower reaches of the river around Noosaville and the Hastings St. region there is a lot of excellent river frontage resorts and apartments where you will find excellent holiday accommodation. Some of this is only walking distance to the beach so you can have the best of both worlds for your holiday. Keep your boat in the river and take your surfboard to the beach. You can take your family to parks situated along the banks of the Noosa River where there is safe swimming for the kids and playgrounds for the littlies.
If you are planning a Noosa holiday why not book into a great Noosa resort situated on the banks of the Noosa River and have a really relaxing time.