Noosa Holidays with Kids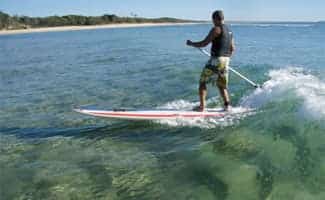 Noosa is a fantastic destination for a holiday with the kids. Most Australian kids could not imagine a holiday that was not on the beach, as water sports and aquatic activities are among the most popular in the country. If you bring your kids to Noosa for your next holiday you will be rewarded with a bunch of tired, happy and well behaved offspring who have spent their days being entertained by a region that has more to offer for a family holiday than any other. Noosa accommodation specials can also be available so check them out here.
The kids will love the Noosa National Park. Here they will find a choice of fantastic beaches, unique wildlife that also includes a colony of Koala and many wonderful trails where they can spend hours exploring and playing. The Noosa River is a fantastic family holiday playground and the kids can come here for a myriad activities. Jet ski riding, wind surfing, kite surfing, fishing from the shores or from a hire boat or swimming in a safe, calm water location. The beach at Noosa is fantastic and a magnet for the surfing fraternity. The kids will absolutely love it. The surf breaks here are world famous and surfing lessons are also available. If the kids like to go fishing while on holidays, there are several options. Surf fishing is available, estuary fishing is popular and local fishing charters take you out over the Noosa Bar to the open ocean to fish for delectable table fish like Red Emperor, Coral Trout and Pearl Perch.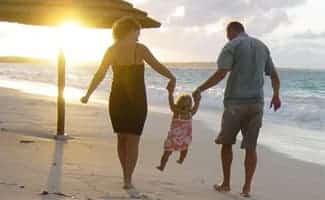 Local accommodation options comes in many different configurations and many of these are very suitable for a family group. Most families with kids will want to have self catering accommodation and this means that holiday houses or apartment style accommodation is very popular. Some of the local resorts also have lots of family activities and kids clubs to make sure that your offspring have a fantastic time while mum and dad get a bit of free time to themselves.
With all of these great holiday activities and attractions, coupled with fantastic holiday accommodation, Noosa is one of Australia's leading destinations for holidays with kids.