Queensland Tourist Icons - Australia
Queensland is home to many of Australia's major tourist icons. Queensland is known as the Sunshine state and is located in the north east of Australia. Seventy percent of Australia's tourism products are in Queensland and it is a popular tourist destination for International visitors and Australians alike to roam free. Brisbane is the capital and has an international airport with regular flights from southern Australian capitals as well as many overseas destinations. Queensland's best known tourist icon and one that is on every tourist itinerary is the Great Barrier Reef. This is the world's largest living organism and is so large it is visible from space. It is the largest coral reef system in the world and is a world heritage listed icon. Divers and fishermen come from around the world to swim and explore its waters and almost all tourists, divers or not, come to see its magnificent beauty. Hayman Island and Hamilton Island in the Whitsundays, is one of the best resort destinations from which to visit the reef and the city of Cairns in north Queensland is another favorite jumping off point. Just to the north of Cairns lies the fabulous Daintree rainforest which is another of Queensland's world heritage listed icons.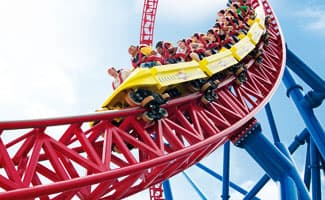 Right on Queensland's southern border is the Gold Coast. This region is a mecca for beach lovers with lots of pure white sand beaches and rolling surf to keep all the beach lovers and surfers happy. Gold Coast accommodation is a tourist attraction in its own right with hundreds of high rise resorts lining the beachfront and just waiting for you to check in. Surfers paradise accommodation, in the center of the Gold Coast is the most popular as it is within walking distance of the beach and many of the local attractions. The Theme parks of the Gold Coast are another tourist icon and all kids love to visit places like Seaworld, Dreamworld and Movie world during their stay.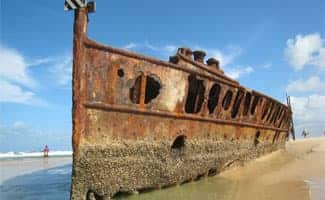 North of Brisbane is another world heritage listed treasure. Fraser Island is the world's largest sand island and the only place in the world where rainforests grow in sand. The scenery here is absolutely spectacular with pristine crystal clear lakes, fantastic wildlife and tall forests. The nearby town of Hervey Bay is also world famous for its whale watching with thousands of Humpback whales visiting the region between July and November each year on their annual migration.
The tourist icons in Queensland are second to none and everyone should visit this fabulous region.