Sunshine Coast Whale Watching
Whale watching on the Sunshine Coast of south east Queensland is a very educational experience. Many holidaymakers to the area now make a whale watching trip an annual part of their holiday as the kids enjoy seeing these big playful mammals so much. There are two avenues of approach for a Sunshine Coast whale watching trip. Several of the Hervey Bay whale watching operator's run daily bus services to join with their tours to the calm waters of the Hervey Bay Marine Park where thousands of whales visit each year.
The second way is to join a trip from Mooloolaba with excellent tours that are run buy the late Steve Erwin's Australia zoo. These tours operate daily during the whale season on a large fast catamaran, however they do venture onto the open sea and only watch migrating whales as they move through the area. If you have children who may suffer from sea sickness the Hervey bay option is probably better and the chance of seeing the whales really close is much better. There are lots of holiday packages including a great place to stay and a whale watching trip and this is usually the best way to buy.
If you are having a holiday on the Sunshine Coast during the months from July through to November then why not include a whale watching trip into your itinerary.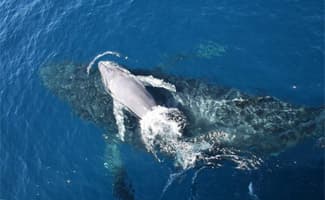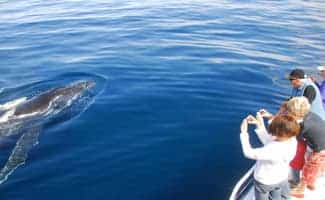 Whale Watching at the Sunshine Coast/Brisbane: