Great Barrier Reef Tours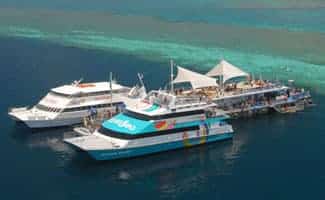 There are a variety of different tours that you can book yourself onto when you are travelling the calm seas of the beautiful Great Barrier Reef. With every tour possible for you to take full advantage of you can see this World Heritage Listed area on board some outstanding cruises, charters and flights.
One of the most sought after ways to experience this truly captivating place is by hiring your own cruise vessel or sailing boat. With many fabulous tour operators based along the Queensland coastline you can pick and choose from hundreds of different packages, so that you can find the best one that suites you. From one day sailing trips to extended cruises as well as packages that include the basics through to having your staff on board to cater to your every whim.... you are bound to find the perfect sailing adventure to suit both your needs and budget.
Many joy flights are also offered from a number of destinations along the east coast of Australia so that you can fly about the Great Barrier Reef and get a truly spectacular bird's eye view! From up above you will be in complete awe with the amazing colours and great expanse of area that this place actually covers. You may also like to take a helicopter flight or micro light joy ride for something a little different.
From snorkelling and diving charters that go out for the day and even ones that stay out overnight, you will be able to dive down to the beautiful and mesmerising underwater world of the Great Barrier Reef and go exploring for yourself. With the brightly coloured fish, coral gardens and an abundance of marine life you can dive until your heart in content. With so many charter to choose from and so many towns and cities that dot the coastline you can choose the right tour that is perfect for you.
Maybe you want to throw out a line or two and try your hand at some deep sea, game or reef fishing while you are holidaying on the Great Barrier Reef. With many amazing fishing charters up for the taking for both day tours, overnight and extended charters, everyone can have a go at fishing on one of the world's most beautiful reefs. Avid fishermen come from all around to embark on some amazing adventures with any one of the great charters that you can choose from, that will have you reeling in catches of the day before you know it. The staff are fully equipped and extremely knowledgeable to take you to some great fishing locations.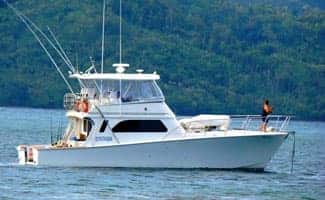 You may also like to do a day trip to one or a couple of the Whitsunday Island in the Great Barrier Reef so why not come aboard one of the remarkable ships and do some island hopping. You will also have the pleasure of visiting such places as ReefWorld and Whitehaven Beach. It is a great day out on the water as you cruise the azure blue waters of the Coral Sea.
So why don't you call us today so that we can start to arrange a tour for you to embark on so that you can experience the wonderful Great Barrier Reef for yourself.