Townsville Luxury Accommodation - Five 5 Star Boutique Accommodation - Townsville-luxe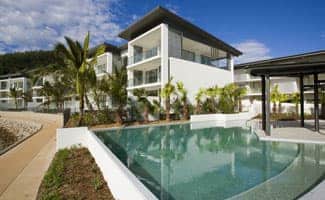 In Townsville, there is some beautiful luxury accommodation available. For many years, Townsville has been a corporate destination, however of recent times it has started to make the transition to becoming a tourist destination in its own right and as a consequence a number of luxe developments have been successfully completed which now provide a wide selection of luxury accommodation for the tourist market.
In the inner city region and especially in the Palmer St. Precinct, several major new resorts have taken shape. The Grand Mercure apartments and the new Oaks Gateway development both provide excellent apartment style luxury accommodation that is right in the middle of the main restaurant and nightlife section of the Townsville CBD. There properties have frontage onto the Ross Creek marina section so they have a very pleasant outlook and also have the advantage that they are walking distance from everything. Also on the Townsville harbour front is the Jupiters Casino building which also provides plenty of luxury accommodation. "The Strand" which fronts Townsville's main beach also has several properties providing luxury accommodation for the tourist market.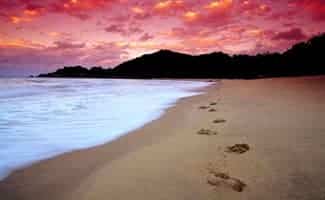 Magnetic Island lies just offshore from Townsville and is connected via a regular ferry service. At the boat harbour terminus on magnetic Island are two sensational new resorts. They are Mantra One Bright Point and Peppers Blue on Blue resort. Both of these are waterfront resorts that leave no stone unturned to provide excellent luxe accommodation. Townsville is really easy to get to as many daily services arrive and depart with all the major airlines and there are numerous local attractions and activities for tourist to engage in.
If you are coming to Townsville for a short stay, you will not be disappointed with the luxury accommodation that is on offer there.