Planning a wedding abroad can be daunting because there are so many factors to consider! From choosing the right location to finding the perfect venue for your guests, it's no wonder couples start to feel overwhelmed. But don't worry; we're here to help you plan.
In this article, we'll share our top tips for planning an amazing destination wedding that everyone will remember for years to come. These tips will surely make your wedding fun and exciting!
1. Choose the Right Location (That's Both Fun and Inexpensive)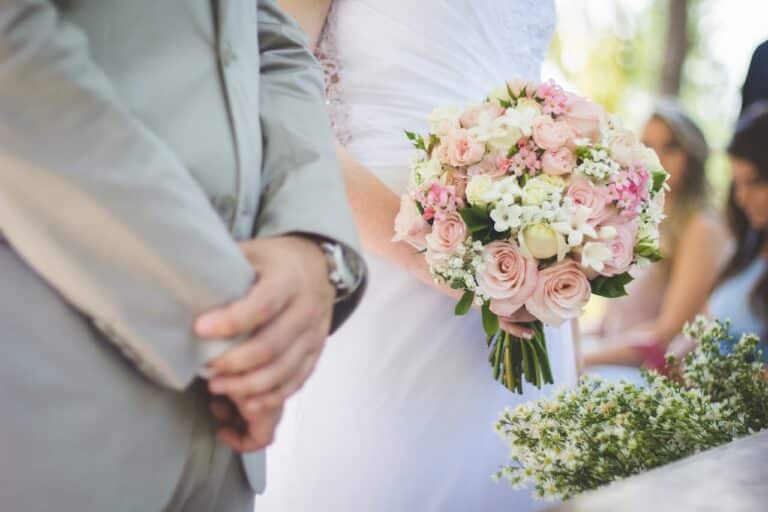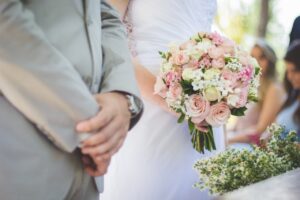 When it comes to selecting the right location for your wedding, there are endless possibilities. There are traditional wedding spots, like Mexico, Jamaica, and the Bahamas, but you don't just have to settle for those. Europe, Canada, Fiji, and Australia are also great destinations.
But before you choose your spot, make sure that it'll be both fun and inexpensive for you and your guests. Some places in Europe may be out of your reach, but others can be less expensive than Mexico! Speak to a travel agent if you want more information about wedding locations.
2. Use a Photo Sharing App to Get Your Photos in One Place
What's a wedding without a photographer? Destination weddings are no doubt the best time to whip out your camera, as there's going to be so much to see and remember. The only problem is that you have to wait for the photographer to upload your photos before sharing them.
Or do you? With an app like Memento, you can ensure everyone's photos are in one place. This app also strictly caters to photo sharing for weddings and other events, making it a great choice. Once you have all your photos, you can create private albums you can link to your friends.
3. Add a Dash of Personalisation to Gifts and More
Destination weddings are typically for your closest friends and family, so you probably know a great deal about them! Put this knowledge to use by adding personalisation to your gifts, wake-up calls, and more. A bit of personalisation can really make your wedding memorable.
If you need more information from your guests, send out a question card with your invitation. Ask them their favourite colour, baked goods, and menu items. After the wedding, you can send custom group shots, goody bags, thank you cards, and quality favours based on their interests.
4. Infuse Local Culture in the Food, the Music, and the Decor
No matter where you plan to wed, it's often a good idea to infuse the local culture into your event. For example, if you're getting married in Japan, you could use indigo-dyed fabric as part of the wedding dress or tuxedo. This subtly blends local aspects with American tradition.
While it's more than okay to add the local culture to your food, music, or decor, you should ask others to weigh in before incorporating anything. If you're not careful, you could be disrespecting or appropriating the culture. Work to make your wedding memorable for the right reasons.
5. Get Creative With Accommodations and Make Reservations
Whether you're planning your trip on a budget or have the intention to go all out, where your guests stay is important. For couples watching their wallet, pick an all-in-one travel package. There are also options where you can combine your hotel with the wedding reception.
If you're in Australia, you can check out a few unique hotels, such as Thorngrove Manor, the Zoofari Lodge, and the Ovolo 1888 Hotel. You can also find some impressive Airbnbs if you have a small party. Once you find the right place, make reservations for all your guests.
6. Host A Meetup to Get Everyone Acquainted With Each Other
For most people, destination weddings last much longer than traditional weddings. That means that your guests will be spending a lot more time with each other, and many of them won't know each other. That's why you should host meetups so they can quickly connect with one another.
Consider getting everyone together for a day of cocktails and mingling a few days before the ceremony. If your location hosts a bunch of activities, book in something fun. Your wedding guests will enjoy the experience more if they have other people to spend their time with.
7. Help Your Guests Fully Prep for the Wedding
If destination weddings are difficult to plan for the couple, then they're also difficult for the guests. Couples may forget to include their guests in the planning, but they need help packing, setting up transportation, booking the flight, finding a hotel, and selecting restaurants.
If you booked everything all-inclusive, then you've already checked off most of the annoyance of flying to a new country. But to really make the event memorable, help your guests prepare for the whole trip. You can set up a website for all relevant travel sites, checklists, and local attractions.