Hamilton Island Bare Boat Charters
Hamilton Island is the perfect location for a bare boat charter or weekly hire. Because it is so easy to access through its own airport, you can fly in direct from almost anywhere in Australia and the marina is right next door to the airport terminal. There is a huge range of yachts, catamarans and motor cruisers on offer to ensure that you get the one that is right for you. Sunsail Yacht charters have a branch right here on Hamilton Island and all of your bare boat charter arrangements can be made through them. Other charter companies that operate bare boat yacht charters in the Whitsundays will also arrange for their boats to be transferred from their bases in Shute Harbour and Airlie beach to Hamilton Island for your convenience. Queensland yacht charters and Whitsunday Rent a Yacht both provide this service.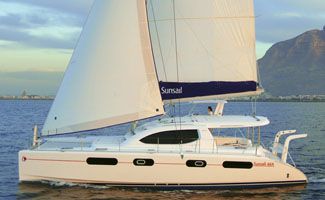 The Whitsundays is one of the best places in the world for a bare boat holiday as it offers a magnificent cruising ground that encompasses some 74 islands, hundreds of beaches, quiet bays and rocky headlands all for you to explore. Many of the islands have fringing reefs and some, like Border Island have magnificent reef that rival the best on the outer Great Barrier Reef. Hamilton Island marina has lots of activities going on and excellent facilities for the bare boat charterer which include showers and toilets, laundries, wireless internet, restaurants and the like. If you come during Hamilton Island race week your charter yacht will also provide a great platform from which to watch this spectacular event. If you choose to have your nuptial celebrations on the island then what better way to spend your honeymoon than on a Hamilton island bare boat charter.