Annie & Mike Cannon-Brookes Buys Dunk Island for $23.6 Million to Restore Tourism.
At least half of Queensland's, Great Barrier Reef Island was once a paradise holiday destination that drew in hordes of tourists, but for over a decade, the now infamous Dunk Island has been in ruins. In 2011, Cyclone Yasi hit Dunk Island, and the resort was left in ruins and deserted. More than 10,000 individuals were evicted from their houses, and the damage cost came to over $100 million.
The resorts closed their doors as many became unviable after receiving a double beating from hurricanes and competition from foreign alternatives.
The island, which sits four kilometers from the Far North Queensland coast between Townsville and Cairns, is located ten minutes by boat from Mission Beach.
It was purchased by Annie Cannon-Brookes, the wife of Australian billionaire and co-founder of Atlassian Mike Cannon-Brookes, for about $25 million to restore and preserve the island, which sits a 10-minute boat ride from Mission Beach.
Different media publications have varying price estimates, but it is reported that the billionaire's wife paid between $24 and $25 million for the property.
When Annie Cannon-Brookes bought Dunk Island, the island's hopes of salvation were revived after years of financial instability and broken promises from big businesses. Tourism companies now hope that the devastating will regain its former beauty.
A representative for Ms. Cannon-Brookes stated that her decision to buy the land was to protect its natural beauty for future generations.
According to the 2022 Financial Review Rich List, Mike Cannon-Brookes, Annie's husband, is the third-richest person in Australia, with a net worth of $27.8 billion.
The software tycoon has made headlines for his takeover of AGL Energy and his intention to steer the company away from moving ember power. He also owns many high-profile properties and assets in real estate and sports, including ownership of the NBA team Utah Jazz. In 2021, he also became a co-owner of the South Sydney Rabbitohs alongside James Packer and Russell Crowe, holding a 25% share in the team.
Together with his wife, the pair amassed a significant property portfolio that includes a manor in the NSW Southern Highlands at Wattle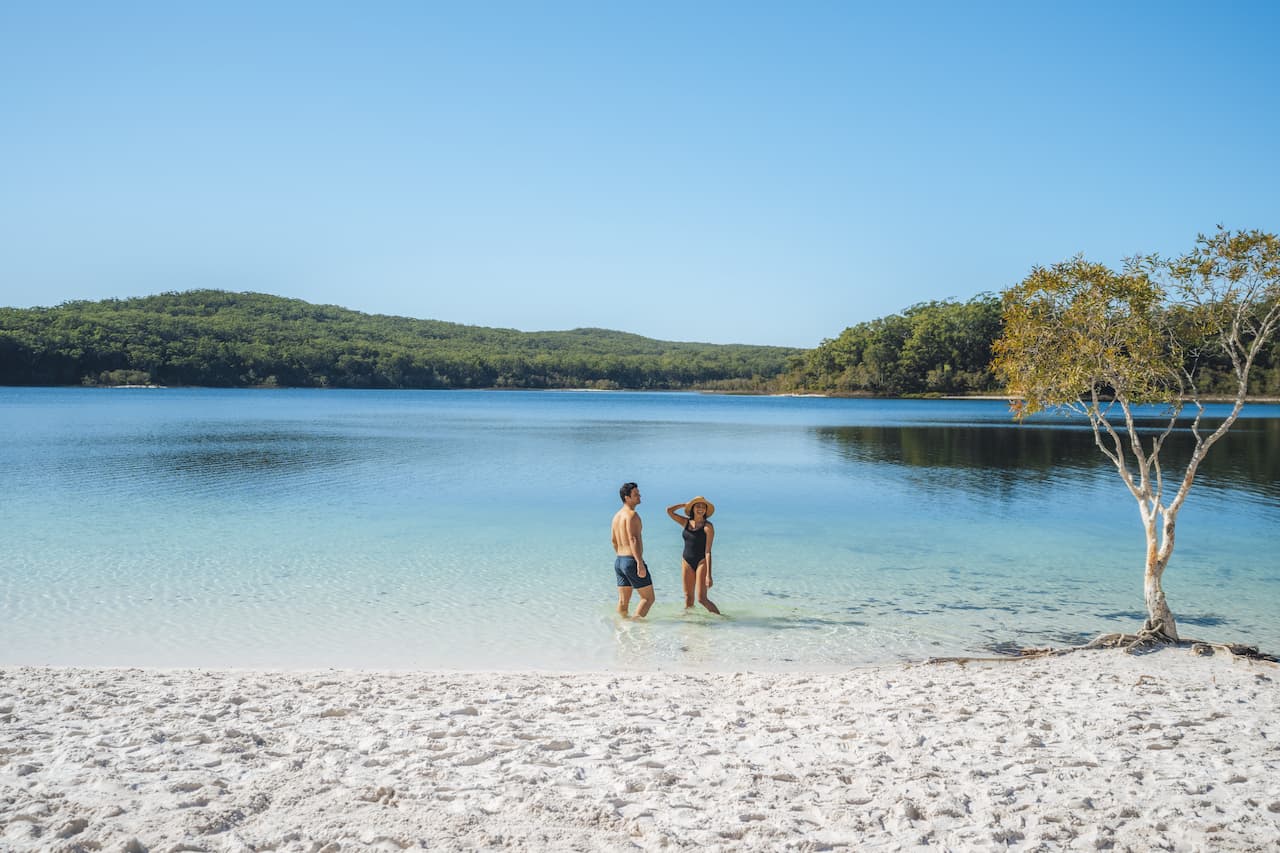 Ridge and a beachfront residence at Coaster's Retreat in Pittwater.
Mr. Cannon-Brookes and his wife purchased Fairwater, the most expensive home in Australia, in Sydney's Point Piper, for an astounding $100 million.
The 150- hectare Dunk Island – which sits about 4km off the coast of Mission Beach on the Cassowary Coast – has an existing 160-room hotel, a time spa, a sealed commercialized airstrip, and a nine-hole play course. However, the resort has been closed since early 2011 after Cyclone Yasi smashed it.
Some parts of the old resort need to pull down and rebuilt.
Patrick Bluett, the chief executive of Tropical Coast Tourism, told radio station 4CA Cairns that the discovery of a new buyer for the island had given him hope.
Mr. Bluett added, "We just have to wait for their ideas and see what they want to do with it."
"Everyone is being peaceful about it. With the new owners, we have not yet communicated. I do not doubt they will begin working with the council and regional tourism organizations soon."
"And tourism in general in tropical north Queensland because Dunk Island is still an iconic name even though it hasn't been used for ten years. Being an iconic brand for the entire region, we continue to receive inquiries regarding Dunk Island and its future from foreign travelers and international operators."
"This purchase reinforces the appeal of investment in coastal regions and the sense that leisure travel across Australia is primed for ongoing development," added JLL Hotels & Hospitality Group senior vice president Andrew Langsford.
According to CBRE Hotels director Tom Gibson, "Given the history of this exceptional asset, this is a significant deal for both Mission Beach and the larger Queensland tourism sector."
Even Mawhinney was glad about the news, effectively ending his connection with the island directly.
"I am glad that an environmentally conscious Australian has taken control of Dunk Island," Mawhinney stated.
"Both the Cassowary Coast community and Mayfair 101's M Core noteholders will benefit from this outcome."