Bridging Continents: How Australians Can Travel to Canada for Work and Play
Australians, with their adventurous spirit and passion for exploration, often look beyond their homeland for work and play opportunities. One destination that's been drawing Aussies towards it like a magnet is Canada. With its sprawling landscapes, modern urban centres, and abundance of work opportunities, Canada promises a unique blend of experiences.
But how can Australians bridge this continental divide? Here's a comprehensive guide on travelling from Australia to Canada for both work and recreation.
1. Visas and Work Permits: The Gateway to Canada
Before embarking on your Canadian adventure, it's essential to understand the visa requirements.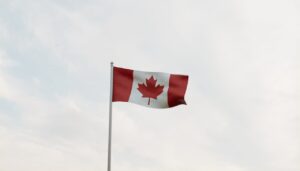 Working Holiday Visa: For young Australians between the ages of 18 and 35, the International Experience Canada (IEC) program offers the opportunity to work and travel in Canada for up to two years. This visa is especially popular among those looking to experience the Ski Season Canada and earn some money on the side.
Express Entry: If you're seeking more permanent employment opportunities, the Express Entry system can be your pathway. It's a point-based system that assesses age, work experience, education, and language proficiency.
Visitor Visa: For those looking only to explore Canada for tourism purposes, a simple visitor visa will suffice, allowing you to stay for up to six months.
2. Embracing the Canadian Winter: Ski Season in Canada
When the snow begins to fall, Canada transforms into a winter wonderland. For Australians who may not be familiar with snow-capped peaks and icy landscapes, this is a sight to behold. The term Ski Season in Canada resonates strongly with Aussies because of the countless opportunities to ski, snowboard, and partake in winter sports.
Popular Destinations:
Whistler, British Columbia: Known for its expansive ski slopes and vibrant nightlife.

Banff and Lake Louise, Alberta: Offers picturesque views of the Rocky Mountains combined with world-class skiing.

Mont-Tremblant, Quebec: A French-Canadian ski resort known for its quaint village setting and diverse ski runs.
3. Canadian Summer: Beyond the Snow
While Canada's ski season is iconic, its summer is equally mesmerizing. With national parks, hiking trails, and numerous festivals, there's something for everyone.
Top Picks for Summer:
Vancouver: Explore Stanley Park, enjoy beach activities, and relish the city's multicultural cuisine.

Toronto: Dive into the cultural hub of Canada, with its myriad festivals, islands, and the iconic CN Tower.

The Maritimes: Experience the charm of Canada's eastern provinces, with their seafood, lighthouses, and coastal drives.
4. Working in Canada: Understanding the Job Market
Canada boasts a robust economy with opportunities spanning across sectors.
In-Demand Jobs for Australians:
Ski instructors during the ski season in Canada.

Construction and mining jobs, given Australia's expertise in these areas.

Health professionals & dentists as Canada's ageing population demands more health services.

IT and tech roles, given the tech boom in cities like Toronto and Vancouver.
Job Search Platforms:
Job Bank (Canada's official job search portal)

Indeed Canada

Workopolis

LinkedIn
5. Adapting to Canadian Culture: The Aussie-Canadian Bond
While both countries share Commonwealth ties, there are subtle cultural nuances to appreciate.
Language: While English is predominant in both nations, remember that Canada is bilingual. Brushing up on some basic French can be handy, especially if you're travelling to Quebec.
Etiquette: Canadians are known for their politeness. A simple "thank you" or "sorry" can go a long way in daily interactions.
Sports: Just as Aussies are passionate about cricket and footy, Canadians are die-hard hockey fans. Attending a hockey game can be an exhilarating cultural experience.
6. Cost of Living: Budgeting for Your Canadian Adventure
Canada's cost of living can vary widely depending on the region. Cities like Vancouver and Toronto tend to be pricier, while smaller towns and rural areas are more affordable. Budgeting in advance and understanding local prices will ensure a smooth transition.
7. Navigating Canadian Cuisine: A Culinary Adventure
Canadian cuisine, like its culture, is a melange of influences, offering a unique gastronomic experience for Australians. While Vegemite and Tim Tams might be staple breakfast items down under, in Canada, you'll find yourself diving into buttery croissants, poutine (a delightful mix of fries, cheese curds, and gravy), and the iconic butter tarts. 
Don't forget to try the world-famous Canadian maple syrup, which is a treat not just on pancakes, but in a variety of dishes. Exploring the diverse culinary landscape is an adventure in itself, from the seafood of the Atlantic coast to the multicultural offerings in urban hubs.
8. Canadian Wildlife: From Rockies to Coastal Shores
Australia is famed for its unique fauna, from kangaroos to koalas. But Canada offers its own breathtaking array of wildlife, drawing nature enthusiasts from all over the world. The majestic Rocky Mountains provide a habitat for grizzly bears, elk, and mountain goats. 
Meanwhile, the coastal areas of British Columbia are prime spots for whale-watching, where orcas and humpback whales can be sighted. Bird watchers can also have a field day with Canada's diverse bird species, from the common loons in freshwater lakes to puffins in Newfoundland. Venturing into Canada's national parks and reserves gives Australians a chance to connect with nature in an entirely new and exhilarating way.
Conclusion: Embarking on Your Canadian Journey
Bridging the gap between Australia and Canada is more than just a physical journey; it's an exploration of diverse landscapes, cultures, and opportunities. Whether you're chasing the thrill of ski season in Canada or seeking a fresh career start, the Great White North welcomes you with open arms. Embrace the adventure, and let Canada become your home away from home.