Holiday and travel Information for Everything on the Fraser Coast
The Fraser Coast is one of Queenslands most delightful family holiday destinations. Hervey Bay is the hub of the Fraser Coast and Fraser Island Lies just off the coast. Fraser Island is one of the icons of the Australian tourism market. There are many tour options and categories of accommodation to choose from. Accommodation on Fraser Island is also well catered for through the fabulous Mercure Kingfisher Bay resort as well as Eurong Beach resort, and Cathedrals on Fraser.
Fraser Coast Holidays
Hervey Bay on the Fraser Coast is also world famous for its whale watching. From mid July to early November a number of cruises operate from Hervey Bay. There is a full day sailing trip aboard Blue Dolphin, both Spirit of Hervey Bay and Tasman Venture run Half day cruises in both the mornings and afternoon and both boats feature underwater windows. Mikat and Volante both offer ¾ day tours. Hervey Bay also has a range of accommodation options with many backpacker hostels such as colonial log cabins and the palace backpackers. At the other end of the market Peppers Pier Resort, Mantra Hervey Bay and BreakFree Great Sandy Straits Marina resort offer a great range.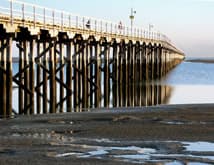 Day trips to the Great Barrier Reef through Lady Elliot Island, on the Great Barrier Reef can be booked or you can choose to stay for a few days. Packages that include the reef, Fraser Island and Hervey Bay can also be arranged.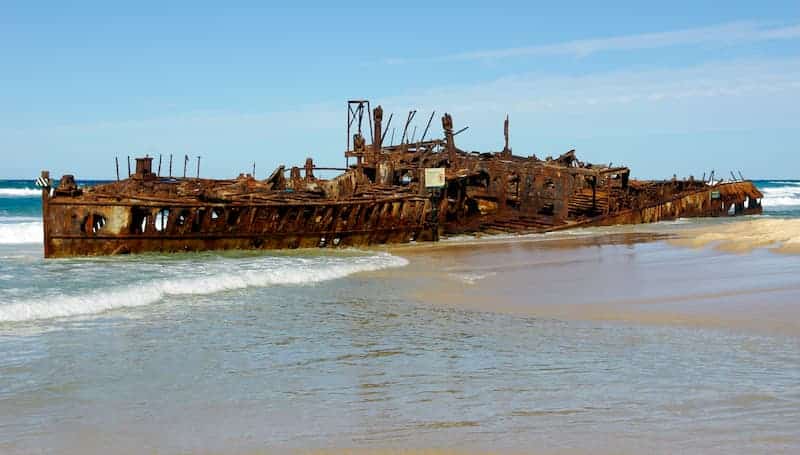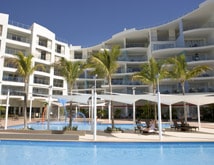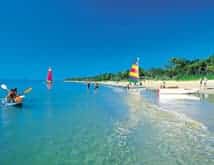 If you are heading for the Fraser Coast and you are looking for a top fishing boat charter the best place to start from is Hervey Bay. Here you will find a range of boats to suit the type of charter that you are looking for.
Fraser Coast Accommodation
Grab a flight to Hervey Bay or Fraser Island and let your holiday begin, lots of accommodation to pick from, have a look at the link at the top of the page
Backpackers there is some adventure for you here for sure!
Call us now to book your Fraser Coast holiday adventure, we have all the local knowledge as this is our home turf!