Warner Bros. Movie World - Gold Coast Theme Park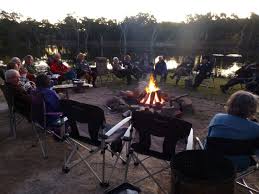 As the only Australian movie related theme park, you will experience a fun-filled, Gold Coast theme park family adventure with all the glitz and glamour of Hollywood at Warner Bros. Movie World. Meet your favourite stars and enjoy all the behind-the-scenes action, comedy stunts and exhilarating rides, shows and attractions!
ATTRACTIONS
Rides
There is are so many rides. Which one to choose?! Just try them ALL!! Batwing, Superman, Scooby-Doo, Road Runner, Letheal Weapon and Wild West, take you pick.

Click here to view the Rides.
Entertainment & Shows
Greet your favourite Warner Bros characters during the Main Street Parade or enjoy three incredible shows that Movie World has to offer.

Click here to view the Shows.
PARK HOURS
Warner Bros. Movie World is open every day of the year except Christmas Day on 25 December.
Rides and Attractions Open
10:00 AM
Rides and Attractions Close
5:00 PM
Gates Close
5:30 PM
The park opens at 1:30pm on ANZAC Day, Australia's National Day of Remembrance on 25 April, and closes at 6:30pm.
Show schedules are subject to change, delay or cancellation due to inclement weather, preventative maintenance, refurbishment, or other operational requirements.
TICKET PRICES
Single Park Entry
Adults
Children
3 - 13yrs
Pensioners
» General Admission
$N/A
N/A
N/A
Combo Ticketing
Adults
Children
3 - 13yrs
Pensioners
3 for 3 Pass

The 3 day validity commences from the first day and can redeemed at any of the 3 parks; Movie World, Sea World and Wet'n'Wild Water World.
Customers can only visit one park each over the 3 day period.
Passes are non-refundable and non-transferable once you have entered a theme park.

$90.00

$90.00

$90.00

» Super Pass

The Super Pass gives you unlimited entry for 28 consecutive days to Warner Bros. Movie World, Sea World and Wet'n'Wild Water World.
Visit any park, any day as many times as you like for 28 days.
Tickets are non-transferable.

$130.00
$130.00
$130.00
Rates valid till 31 March 2014
(subject to change without notice)
CONDITIONS:
All ticket prices are shown in Australian dollars and are inclusive of GST.
The admission price for your Gold Coast theme park tickets covers all rides, shows and attractions, excluding coin-operated games, lockers, candid and ride photographs. Guests pay independently for all food and beverage and merchandise.
All tickets are for individuals, they do not offer family passes or student discounts.
A carer accompanying a disabled guest for the sole purpose of assisting that disabled guest will be admitted free of charge providing a current valid Carer's Card (or similar) issued by relevant State or Commonwealth authorities is produced.
Pensioner prices are only available to Australian and New Zealand residents. Disabled rates are available upon application at the front gate only.