Hayman Island Cruises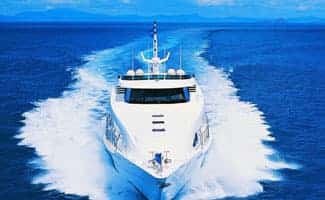 Hayman Island cruises can take you to a number of destinations for a great day out. You can take a cruise to Hamilton Island and spend the day or you can join the Cruise Whitsundays trip to the Great Barrier Reef. This is a full day cruise and includes lunch. Cruise Whitsundays maintain a permanent pontoon on the outer reef that has full diving and snorkelling facilities. Fishing cruises and trips to Whitehaven Beach can also be arranged.
Whitsunday yacht charters hire out bare boats from Shute harbour on the mainland and they often visit Hayman Island for a meal in one of the restaurants, by arrangement with island management. These Cruising yachts often spend a week or so in Whitsunday waters exploring the local bays and beaches. Whitsundays sailing especially in the waters surrounding Hayman Island is one of the most relaxing holidays you can imagine.