Sunshine Coast - Holidays & Tourism - Travel
The Sunshine Coast is one of the icons of Queensland holiday destinations. It is regarded as among the best beach and surfing hotspots anywhere in Australia and along its coastline, holiday towns have grown up close to the best surfing destinations. Noosa and Mooloolaba are the best known of these and have the best holiday infrastructure.
Sunshine Coast Holidays
Holiday apartments are spread along the length of the Sunshine Coast strip with some of the most popular being accommodation in places like Rainbow Beach in the far north of the Sunshine Coast, through iconic locations like Noosa and Mooloolaba. Noosa is one of the Sunshine Coasts most popular holiday destinations and there is plenty of accommodation to be found here. Coolum, lies just to the south of Noosa and it also has a great range of accommodation in beach side resorts and apartments.The Sunshine Coast hinterland is also a fantastic place for resort accommodation. Mooloolaba, and Maroochydore are in the central section of the Sunshine Coast and holiday accommodation here comes in the form of hotels and family resorts. Caloundra lies in the south and its accommodation suits families on holiday almost perfectly.
Sunshine Coast Attractions and Tourism, Qld
When you visit the Sunshine Coast, there are some fantastic places to take the kids. Underwater World, and the late Steve Irwin's fabulous Australia Zoo are two, plus you can also spend a day in the Glasshouse Mountains or drive into the hinterland and spend some time in quaint mountain villages like Flaxton and Maleny. Your holiday memories from the Sunshine Coast will remain with you for years as you reminisce about days on the beach, lunches and dinners in fine restaurants and the quality of the local holiday resorts.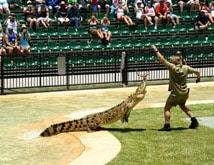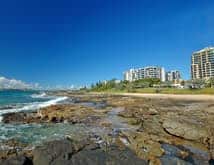 Sunshine Coast Holiday Accom Packages
Many Sunshine Coast Accommodation packages and specials are available from this website. Don't hesitate to ring our office if you are in Australia on our freecall number 1800 815 378 or email us for all of your Sunshine Coast holiday enquiries.