Bundaberg accommodation caters for both the tourist and the corporate market. At the budget end the backpacker hostel range is excellent and motels and hotels are also well catered for. Along the coast there are many quality self contained holiday apartments to choose from.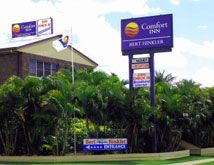 The area is well serviced by tours to the Great Barrier Reef with day trips available to Lady Elliot Island, Lady Musgrave Island and to Fitzroy Reef. The city of Bundaberg is home to the famous Bundberg rum distillery and tours are available.
Accommodation in Bundaberg is available in lots of different formats with motels being the most numerous. Both sides of the main road leading into bundaberg are lined with both old and new motels, so you will be able to find one at the standard you want. Apartments, luxury units, hotels and resorts are also available in the coastal strip along the coastline close to Bundaberg in towns like Bargara, Elliot Heads and Coral Cove. You will be guaranteed to find the right style of accommodation and the perfect price that you are looking to pay for in Bundaberg.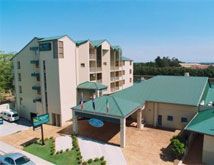 Looking for modern accommodation with all the comforts of home, well the Villa Mirasol Motor Inn is the newest establishment in Bundaberg and can offer all that and more! All rooms boast a Mexican theme with tastefully decorated rooms with modern furnishing and fittings. Choose from the Executive Suites with Spas, Honeymoon Suites, Family rooms and specially designed rooms for disabled persons you are sure to find the perfect accommodation to suit your taste and budget. Take a dip in the large swimming pool, and make use of the guest laundry!! Some of the other great places to stay around Bundaberg include Bargara Blue apartments, Coral Cove resort and many others. With everything being taken care of at these establishments you will have nothing to worry about, apart from relaxing and having fun on your holiday.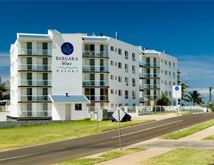 So come and experience the hospitality in Bundaberg and take in the surrounding natural wonders that will be right on the doorstep of your Bundaberg accommodation when you holiday in this great city.