Coolangatta Activities & Attractions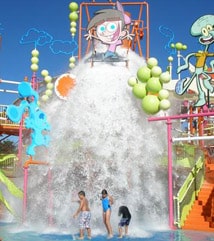 Coolangatta Lies on the southern end of the Gold Coast, where there are hundreds of attractions. Your kids will demand to go to the theme parks as they have heard from their friends about the fantastic rides and seen all the fun they can have on TV. Sea World is located on the Southport Spit which is about a half an hours drive along the motorway. It provides a wide range of activities including fantastic rides, a waterpark and a marine mammal display that is of world standard.
Movie World and Wet'n'Wild Water World are close to each other at Coomera and Dreamworld is just a little further up the motorway. They are all really easy to get to from Coolangatta. Each of these parks is unique and each needs a day, in its own right, for the kids to explore and enjoy them. The rides at Dreamworld include the Giant Drop, the Wipeout and some pretty scary roller coasters. We suggest that parents watch from afar and ignore their children's passioned entreaties to come and join the fun. The Australian Outback Spectacular Is a fantastic night time activities and includes dinner. It is a show not to be missed on your Gold Coast holiday.
Coolangatta also has many other attractions. The surfing beaches are spectacular and the Gold Coast Hinterland is on your doorstep. Fishing Charters, diving expeditions and day trips to the country for a family picnic are all part of the great attractions that Coolangatta is famous for.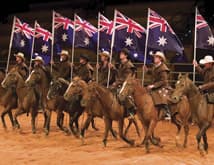 GOLD COAST
Australian Outback Spectacular

Pickup is available from Gold Coast accommodation at extra charge

Australian Outback Spectacular is a first of a kind in Australia. This unique and exciting show captures the grandeur of the Australian Outback.
Dreamworld

Hours of operation: 10am to 5pm every day except Christmas Day and ANZAC day (25th April).

So many worlds in one, Dreamworld is an action packed two-day adventure with some of the wildest rides and attractions in Australia.
SeaWorld

Opening Hours: Open every day of the year except Christmas Day (25 December)

Visit Sea World on Australia's Gold Coast - the most amazing world of all! Make contact with marine life wonders and experience a whole world of exciting rides, shows and attractions.
Warner Bros. Movie World

Opening Hours: Open every day of the year except Christmas Day (25th December)

Visit Warner Bros. Movie World on Australia's Gold Coast! Experience the magic and excitement of a world where everyone's a star.
Wet'n'Wild Water World

Opening Hours: Open every day of the year except Christmas Day, 25 December.

Enjoy all the fun and excitement of the world's latest water slides, pools and attractions.
Whitewater World By Dreamworld

Opening Hours: 10:30am to 4:30pm every day of the year, except Christmas Day and Anzac morning (25 April)

WhiteWater World is no ordinary water park - it's the most advanced water ride park on earth.