Fraser Island Apartments - Units - Town House - Condominium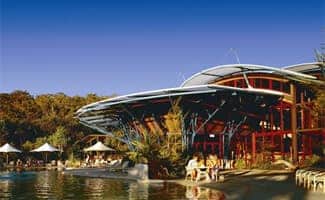 Fraser Island Apartments can be found on the inland side of the island at Kingfisher bay resort and on the ocean side at Eurong Beach resort and Happy Valley. The Kingfisher Bay properties are all full detached elevated houses set on the hillside overlooking the resort and are beautifully designed. AT Eurong beach resorts there are a number of two to three star apartments that are part of the resort. At happy valley are the Sailfish Apartments. There are only six and they book out quickly so you need to book early. Holiday homes are available for holiday rental in various places around the island.
With an escalating demand for accommodation on Fraser Island, apartments book out quickly, due to the fact that the largest sand island is definitely one of Australia's most prominent tourist attractions.
Apartments on Fraser Island: