Fraser Island Cruises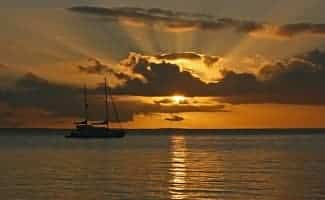 There are lots of Fraser Island cruises and tours which mostly depart from Hervey Bay. The fast catamaran service to Mercure Kingfisher Bay resort on Fraser Island has been discontinues from March 2010 and access is now provided via the vehicular ferry from River Heads. Another vehicular ferry operates from Hervey Bay to Moon Point and this is probably the most convenient one to take if you are taking your own vehicle to the island for a holiday. Whale watching tours will also pick up from Kingfisher bay rsort on fraser island as part of the morning tour aboard the Quick Cat Tour. Outside of the Whale season, the Tasman Venture Two operates cruises to the northern end of Fraser Island. And customers will see the sandy cape lighthouse and the Woothumba creek region which can be explored on kayaks.
Fraser Island Cruises will take you to see this fantastic world heritage listed wilderness area.
Fraser Island Cruises: