Weddings in Queensland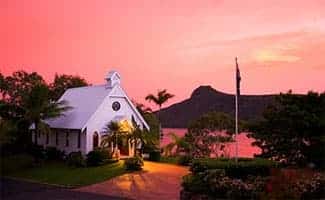 If you live in southern Australia and you want a Queensland wedding then we are here to help you. Queensland has some of the best destinations in the country for sensational weddings and honeymoons. There are so many places with dedicated wedding planners just itching to help you put together a wedding day of memorable proportions. You need to select the region that suits you best and then leave it to us to provide a number of options for your consideration. All North Queensland destinations are really easy to get to and most resorts will provide a full package including, ceremony, reception, accommodation and honeymoon. Don't hesitate to ask one of our experienced advisors if you have any questions. Cathy has recently organized her own daughters wedding in Port Douglas so she is right up to date.
A far North Queensland, wedding can take you to a range of different locations. Places like Mission beach, Port Douglas, Palm Cove, Cairns or the Daintree rainforest are just a few of the sensational destinations that you can choose from that all have fantastic accommodation. Each has a different charm but all have the one thing in common and that is real quality. Port Douglas, for instance has the beautiful St Marys church which is right on the oceanfront and has a fantastic atmosphere. Cairns airport provides convenient access for guests from anywhere in Australia and there are a multitude of shuttle services.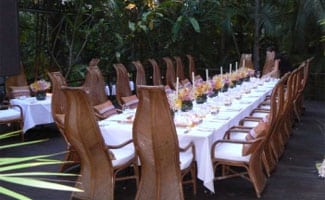 The Whitsunday Islands are another popular choice. Once again most of the resorts have dedicated wedding planners to assist you with the arrangements and nearly all have their own chapel or beautiful seaside gardens to provide just the right setting for you. Hamilton Island weddings are legendary with many choices of locations for the ceremony and a whole range of reception options. You and your guests can fly in direct and the choice of Hamilton Island accommodation is amazing. Hayman Island and Daydream Island also have a complete wedding service and you will find it hard to choose between the three.
The Gold Coast and the Sunshine Coast are also fantastic wedding locations and areas like the Gold Coast hinterland and Noosa have plenty of great accommodation resorts that will cater for a special wedding.If you have a desire to get hitched in the near future then you should consider a Queensland island wedding for your nuptials.
Other Queensland Wedding Options;

Mainland Options;

Island Options;