Great Barrier Reef Islands
The Great Barrier Reef is a true wonder of the world and is an amazing place to visit. You really can't imagine its beauty until you actually see it for yourself. There are plenty of places from where you can explore the Great Barrier Reef, and whether you travel to the outer reef or visit some of the other reefs and Islands nearer the coast you are sure to be satisfied.
There are also a number of islands throughout the Great Barrier Reef that you can travel to and they all offer something special to the visitor and are made up of a variety of plant life. To the south of the reef are a selection of continental islands including Dunk Island, Great Keppel Island, Hinchinbrook Island and several of the Whitsundays such as Daydream, Hamilton Is, Brampton Is, Long Island, South Molle and Hayman islands.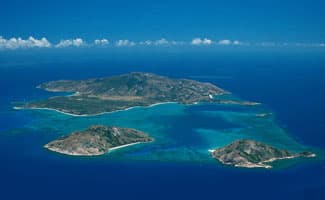 There are also the beautiful Islands such as Heron Island, which lies just off the coast of Gladstone as well as other luxury islands including Lizard Island, Wilson Island, Orpheus Island,Dunk Island, Bedarra Island and Green Island. All of the pristine places are exceptional and offer an amazing holiday to be remembered forever! Many of the island within the Great Barrier Reef offer a range of accommodation starting from budget accommodation such as campsites through to the more luxurious of rooms that are fit for a king. As well as providing a range of activities both on the island and out on the crystal blue azure waters.
As you can imagine a holiday to any one of these beautiful islands will be one that everyone will enjoy as you can swim, snorkel, dive, fish, hike, go horse riding and so much! Thousands of people from all over the world come to experience a holiday on any one of these captivating islands every year.
The reef is scattered with beautiful islands and idyllic coral cays like Lady Elliot Island and covers more than 300,000 square kilometers. The Great Barrier Reef system consists of more than 3000 reefs which range in size from 1 hectare to over 10,000 hectares in area. Dunk Island is one of more than 600 islands of the Great Barrier Reef!
With so many island offering excellent facilities you are sure to find the perfect island escape for your next diving holiday! For families, couples, backpackers, business people and friends that are all looking for different things, every island offers many enticing qualities that will make every holiday a remarkable one!
So why don't call us today to enquire about one of the amazing Great Barrier Reef Islands just off the Queensland coast for your next holiday in the sun.