Moreton Island Apartments
From a wide selection of accommodation that is based on Moreton Island including apartments, hotels, resorts and holiday homes you are sure to find the perfect based for you to go exploring around this captivating destination. Located just off the coast of Brisbane, Queensland, you are will find an island that is so full with adventure and excitement that you will never want your holiday to come to an end.
Tangalooma Island resort is the best place to stay on Moreton Island and Couran Cove Resort is the finest on Stradbroke Island. Both will provide a fantastic island holiday atmosphere.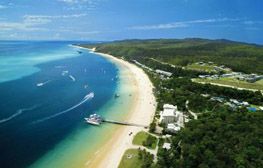 You can also visit the pristine lakes that are located on the island where you can swim, sun bake and snorkel the cool clean waters where you find many treasures! Regularly compared to Fraser Island you can expect and island that has to so many wonderful attractions in every direction you travel in.
Out on the waters you can dive the caves and shipwrecks, snorkel around the coral gardens, go deep sea or reef fishing or do a day of whale watching and witness these powerful creatures at play in their natural environment.
If you are looking for somewhere special and a little different to stay at for your holiday to Moreton Island then you must take a look at Island Dream Homes. These brand new, modern homes come with everything you could possibly need for a holiday of luxury and indulgence.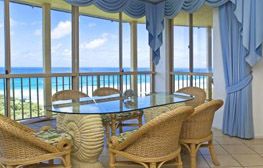 Completely self contained you will not ever want for anything when you are staying in these prestigious homes. Located close to all of the main attractions you will only ever be a stone's throw away from where ever you wish to travel to. The Moreton Island Mansions are directly behind the Tangalooma Resort and feature a number of amazing homes that will compliment all kinds of getaways. Perfect for friends, business trips, family holidays and private retreats away from the everyday stresses of life, you will find a piece of heaven right here on earth.
So pick up the phone to talk with any one of our staff members who are waiting for your call so that they can begin to make all of the necessary arrangements for your getaway to one of these amazing apartments and holiday homes on Moreton Island.