[drts-directory-view directory="qldtravel" type="directory_category"]
Flawless white sandy beaches, the earth's oldest living rainforest, world-class diving, stunning tropical islands, bustling cosmopolitan cities and quaint seaside towns – few tourist destinations in Australia can hold a candle against the Sunshine State. You'll be spoilt for choice with the array of destinations and attractions within Queensland, whether you're travelling alone, as a couple or in the company of friends or family, your perfect holiday awaits.
Explore the tropical north of Queensland, the vibrant city of Cairns surrounded by ancient rainforest and of course the spectacular Great Barrier Reef. Treat yourself to luxurious stays on Hamilton Island, Hayman Island or Daydream Island, just to name a few of the many island destinations of the coast. When it comes to families, few do it better than Magnetic Island, located off Townsville where you can camp, swim and let the kids play while you kick back and relax. Big cities more your thing? Immerse yourself in the thriving cultural scene of Brisbane and enjoy incredible food, cocktails and shopping galore in the stylish capital city. If you're looking for something to do that is kid friendly, you need to check out Underwater World (Now SEA LIFE) and many more theme parks. If you are looking to charter a boat of any size in Australia for any event, our Charter Boat Company whatcharterboat.com.au can assist with all your personal and corporate needs. 
There are so many options to create your perfect holiday, Queensland truly has it all.
QLD Holidays
TOP DESTINATIONS
One of Queensland's most sought after Island getaways on the Great Barrier Reef, Hamilton Island has a great range of activities, restaurants and resorts. It's the perfect location to explore the Great Barrier Reef and the world famous Whitehaven Beach. Jump into crystal clear waters for some incredible diving and snorkelling, discover adventurous nature trails, take on some water sports or simply relax with a cocktail in hand.
From the world famous surf beaches to the stunning surrounding Hinterland, the Gold Coast is so much more than it appears on the surface. Its star attraction will always be the huge stretches of white sandy beaches from Surfers Paradise down to Coolangatta and beyond. However there's plenty more to see including the countries best Theme Parks, a thriving cafe scene in hip and trendy neighbourhoods, waterfall chasing in the hinterland and shopping galore!
Australia's leading tropical holiday destination is the seaside town of Port Douglas which is located just north of Cairns in Far North Queensland. A friendly village style town that just happens to be surrounded by some of Australia's best natural scenery. Explore the Great Barrier Reef to the east and kick back on the sand at Eight Mile Beach, in the north scale the canopies of the ancient Daintree Rainforest and the historic town of Cooktown. While to the South you can cruise the spectacular coastline all the way to Cairns and take in the views of the Coral Sea.
Hervey Bay Is one of the best whale watching destinations in the world. If you are heading to Queensland, you must put Hervey Bay on your list.
QLD Islands Getaways
QUEENSLAND ISLANDS
Few places in Australia offer such a dense concentration of islands (dazzling ones at that) in one place as Queensland. If you're looking for a picturesque, sun kissed holiday and want to feel miles away from the stress of life – The Great Barrier Reef and QLD islands are for you.
To the north, Bedarra Island, Haggerston Island, Lizard Island, Fitzroy Island and Green Island are a group that has made their name for their secluded, sophisticated resorts set in pristine, natural surroundings. Perfect for when you want to escape and unwind in a private, tropical haven – cocktail in hand and toes in the sand.
The Whitsunday Islands are a favourite of all travellers to Queensland, as they offer a large range of accommodation and activities. Hamilton Island, Daydream Island and Hayman Island are popular with families, couples, honeymooners, divers, beachgoers and groups of friends… there really is something to suit everyone here. Accommodation options are broad no matter your budget. If luxury and glamour are what you're after, the Whitsundays are renowned for its sophisticated 5-star resorts. Families can also enjoy resorts catering to kids with plenty of room to play, child care, kids activities and more.
Further south are more fantastic island destinations along the Great Barrier Reef, attracting budding divers. They include Heron Island, Lady Elliot Island and Green Island, all resting atop coral atolls on the reef itself. Here you can step right off the beach and explore the incredibly rich underwater ecosystems in the surrounding areas. Be sure to pay a visit to Fraser Island, the world's largest sand island and home to a unique natural environment, rich in Aboriginal heritage and European history.
The star attraction of the Islands, of course, is the iconic Great Barrier Reef. One of the 7 natural wonders of the world which spreads over a vast 2,000km and can be seen from space. There are many ways to get to know this incredible underwater world. Dive into its depths and get up close with clownfish and angelfish, snorkel over intricate coral reefs, sail over crystal clear waters in glass-bottom boats, or take in the sheer vastness of the reef in an aircraft or helicopter tour. Whichever way you choose, there is a way to explore one of nature's most remarkable gifts to suit you.
SOUTHERN QUEENSLAND
Take a visit to the state Capital of Brisbane, the third largest city in Australia. Brisbane has really come into the spotlight in recent years as a sophisticated and vibrant city, filled with parklands and set on the backdrop of the mighty Brisbane River. Stop by Southbank for a wide range of terrific dining options amongst gorgeous parklands and gardens, take a cruise on the river over to Kangaroo Point to take in the view or catch a live show at QPAC or Powerhouse. There's so much to explore in this ever growing city.  
Just an hour south of Brisbane is one of Australia's premier tourist destinations, the infamous Gold Coast. Take a trip down and discover why 12 million people travel to this Southeastern corner of Queensland every year. Set along 57 kms of stunning coastline with world-class beaches, an eclectic mix of neighbourhoods and a vast hinterland surrounding the city, there is so much to see and do for everyone. This cosmopolitan city offers a huge variety of accommodation, dining, attractions, activities, shopping, theme parks, events and natural attractions that you'll never be short of something to do. However you could choose to just relax on one of its amazing beaches for a week, that's up to you!
CENTRAL QUEENSLAND
See a different side to Queensland and explore the vast open spaces, incredible skies and natural wonder of Outback Queensland. Dig up dinosaurs, learn about Australia's rich heritage, meet locals on a guided bush trek or road trip through epic landscapes and end the day with one of the most unbelievable desert sunsets you'll ever see. After a day of adventure enjoy a cold beer with friendly locals at a classic Aussie Pub, many of which also offer accommodation too. The Outback is a truly unique experience that offers activities and experiences that you won't find anywhere else in Queensland. Perfect for families with kids, couples, groups and adventurers of all kinds.

Our Blog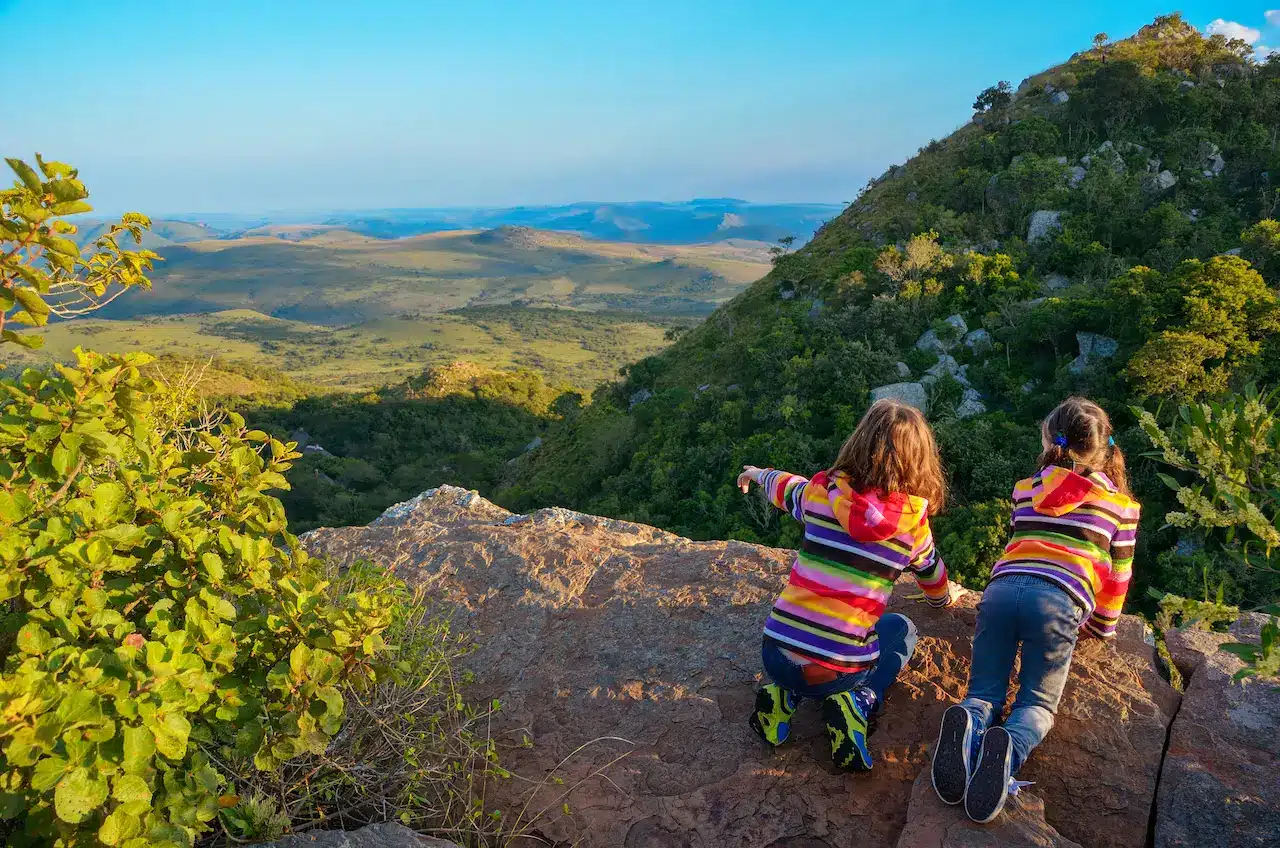 How To Stay Safe On a Queensland Holiday Are you dreaming of a holiday or trip to Queensland? Queensland is a world-renowned holiday destination for
Read More »