Whether you wish to explore the Low Isles, visit the Great Barrier Reef, cruise the Daintree River or enjoy a sunset cruise come one late afternoon, there are a number of cruises that you can book onto so that you can enjoy some of the world class attractions that Port Douglas has to offer its tourists. All year round Port Douglas draws travellers in by the thousands to holiday in a one of a kind tourist destination located in far north Queensland, where the Great Barrier Reef fringes the coastline and rainforest covered mountain create the perfect backdrop setting.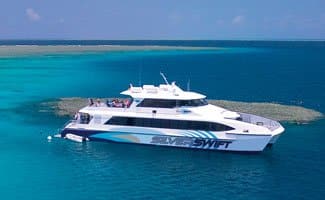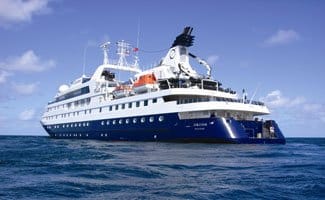 Port Douglas is a top tourist destination offer many outdoor activities and attractions and to take in some of them you can book onto a variety of cruises no matter what time of year you are visiting this coastal community. Choose from half day cruises, full day, overnight and live a board cruises, depending on how much time you have up your sleeve! Everyone of all ages will love the cruises and charters that are available from Port Douglas, whether you are searching to get your feet wet or not.
Book onto a reef fishing cruise to see what you can reel in, take the kids for a glass bottom boat ride to see the Great Barrier Reef through large peering holes or perhaps slip into the water to do some snorkelling or scuba snorkelling and scuba experiences on one of the diving cruises that depart daily from the Marina Mirage in Port Douglas. With the large luxury vessels using high speed you can be enjoying the delights of the Great Barrier Reef in no time at all and with morning tea and afternoon tea as well as lunch included with the full day tours and all of your equipment that you will need, all you will have to bring along is yourself, some bathers and some sunscreen.
Sail the Low Isles on a luxury sailing vessel for the day as you relax and kick back, cruise to Green Island for a day of island living or perhaps in the afternoon a champagne and cheese sunset cruise sounds like exactly what you are after. Whether you wish to stay within the safe confines of the coral cay around the Low Isles, explore the inner Great Barrier Reef or head out to the outer reefs systems, there are cruises of all kinds to choose from.
Cruise the Daintree River on a cruise taking in the abundance of wildlife and famous large saltwater crocodiles that inhabit these waters. From reef cruises, luxury sailing cruises, wildlife spotting cruises, river cruises along the spectacular Daintree River or enjoying a personalised cruise for just the two of you, you can spend as much time as you like out on the water when holidaying in Port Douglas. Enquire about the rates and specials that you can take full advantage of when booking any preferred tours that depart from Port Douglas, and for anyone that simply cannot get enough of the water why not plan the ultimate sailing adventure holiday, departing from Port Douglas where you live a board your own beautiful vessel for the duration of your holiday.
There are numerous boats to choose between and every type of cruise for you to enjoy so that you can experience some of the main attractions that draw so many people to the shores of Port Douglas each year.
Cruise options from Port Douglas:
Calypso Reef Cruises [Tropical Journeys]
Quicksilver Cruises – Outer Barrier Reef
Wavedancer Low Isles Cruises
SilverSonic – Outer Barrier Reef